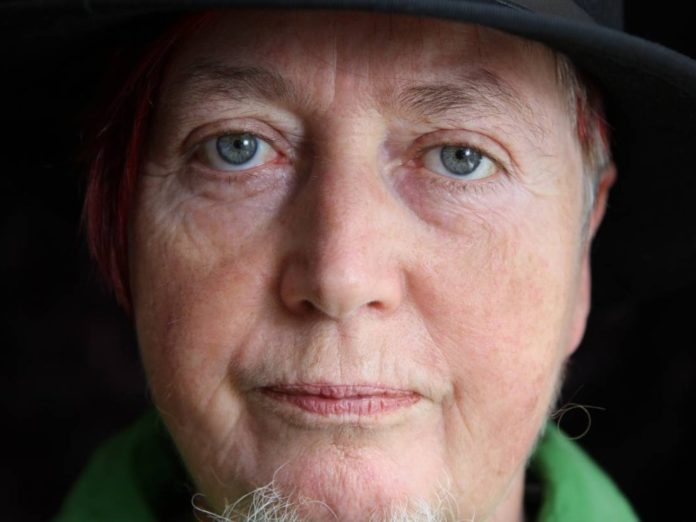 Historian Gareth Watkins explores significant March dates in Aotearoa's queer past, to see what March has given us.
10 March 1953
Activist and counsellor Mani Bruce Mitchell was born in Mount Eden, Auckland. Identified (inaccurately) as hermaphrodite at birth, Mitchell was subjected to non-consensual normalising genital surgeries as a child, and sexual abuse – which carried through into adulthood. Mitchell has spent the last three decades transforming this narrative of trauma into their activism and work in the mental health field. In 1996 Mitchell became the first person in New Zealand to come-out publicly as Intersex, and in 1997 founded the Intersex Society of New Zealand. In 2016 they were a finalist in the New Zealander of the Year awards and were integral in bringing the International Lesbian, Gay, Bisexual, Trans and Intersex Association world conference to New Zealand in 2019.
25 March 1986
Parliament continued to debate whether the age of consent for male homosexual acts should be set at sixteen – the same age as for heterosexual activity. MP John Banks asserted passionately in Parliament that "legalising sodomy is the thin edge of the wedge and it's going to destabilise the family unit, destroy this nation and democracy… This Bill is evil and while Rome burns we are back here in the House tonight trying to decide whether boys should be able to sodomise each other." Equality was a primary argument put forward by pro law reformers. Earlier in March 1986, members of Wellington's Gay Task Force organised an event under the banner "A fair for a fair law." The fair, which still occurs annually (but under a different name), has become one of New Zealand's longest running rainbow events.
27 March 2018
The second reading of a bill that would allow for the wiping of historic homosexual convictions took place in Parliament. The legislation followed Wiremu Demchick's 2014 petition and a similar law in the United Kingdom – informally called the Alan Turing law. Prior to homosexual law reform in 1986, men could be imprisoned for up to 7 years for consensual homosexual activity. In 2017 Justice Minster Amy Adams introduced the legislation. At every stage of the Bill's journey, MPs voted unanimously in favour of it. In 2019, the family of the late Charles Aberhart used the new law to successfully have his 1963 conviction for "indecent assault" (ie: consensual sex) wiped. Sadly, shortly after his release from prison, Aberhart was brutally killed by a group of teenage boys looking to "belt up a queer" in Christchurch in January 1964.
31 March 2019
Media reported the inspiring story of the Christchurch Boys' High School rowing team who rallied around their coxswain after he had been subjected to homophobic bullying earlier in the season. Before the final race at the Maadi Cup regatta on Lake Karapiro, the team contacted the other seven crews who all taped their oar handles with rainbow tape in support of the rower. Former New Zealand Olympic rower Robbie Manson, who came out publicly in 2014, posted on social media "I'm so proud of … Chch Boys team for showing the kind of courage and leadership to create this change that is making everyone feel like they are welcome and they belong." The day was made more historic with Christchurch Boys' winning their first Maadi Cup national title.
March 2020
March saw a dramatic change in how people lived their lives, socialised and conducted business. The first case of the COVID-19 virus was confirmed in New Zealand in late February and by 11 March the World Health Organisation had declared a global pandemic. Remarkably just four days before that Wellington held its Pride parade. It was attended by tens-of-thousands of people who partied without social distancing or face masks. However, the reality of the pandemic quickly set in, and within two weeks New Zealand's borders were closed and the country was preparing to enter a nationwide lockdown. In Wellington the sex-on-site venue Checkmate closed indefinitely and the New Zealand AIDS Foundation began advocating consensual phone sex, webcam sex and masturbating as alternatives to casual sex.
Gareth Watkins curates PrideNZ, a community website exploring the voices and opinions of Aotearoa New Zealand's Rainbow communities through over 700 audio recordings of interviews and local LGBT+ events.