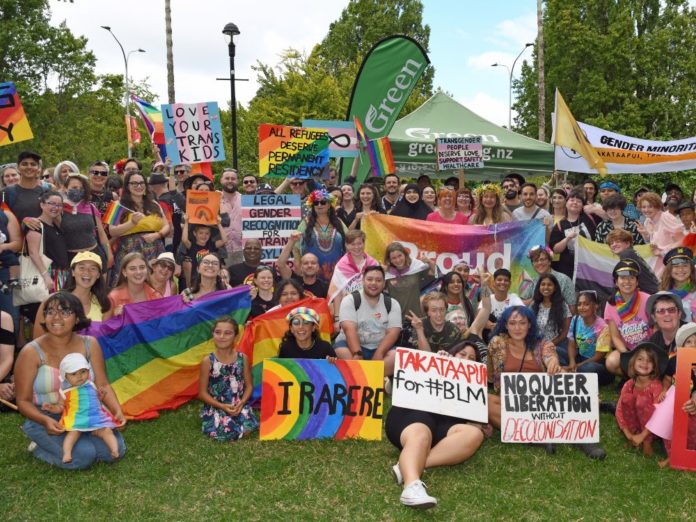 Chants of "Trans Lives Matter" led the way as the Auckland Pride March descended from Albert Park to Aotea Square for the 2021 Pride Party.
Despite complications for events planning caused by recent Covid-19 outbreaks and changes in Alert Levels the Auckland Pride March (formerly OurMarch) went off without a hitch.
Crowd control officials told express they estimate around 9,000 people participated.
Spectator numbers were lower than previous years with few people lining the streets, highlighting nervousness around the Coronavirus still present in Auckland communities.
That nervousness would be legitimised when the Government announced Auckland would move to Alert Level 3 Lockdown from 6am the following day.
Shock could be heard throughout the Pride Party when organisers announced the Alert Level change on stage just minutes after the government's announcement.
Saturday 27 February 2021.
Photos | Peter Jennings.