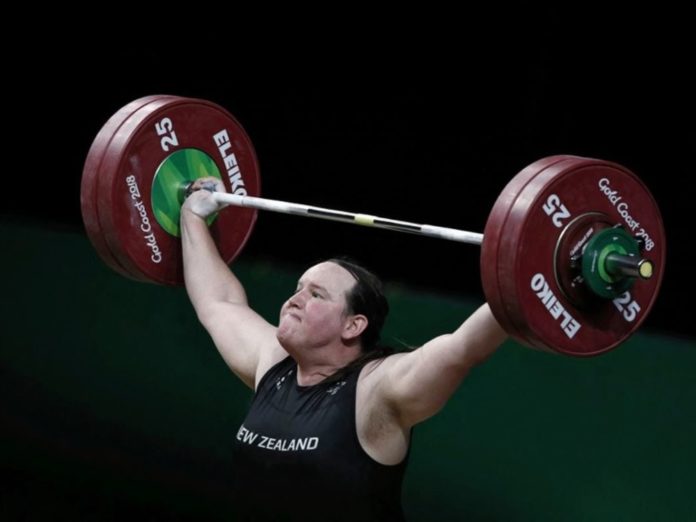 Ana Van Bellinghen says the transgender Kiwi should not be allowed to compete in the women's category.
A Belgian weightlifter has hit out at the inclusion of transgender athlete Laurel Hubbard's inclusion in the upcoming Tokyo Olympics.
While a Kiwi team has yet to be named, Hubbard is set to become the first transgender women ever to compete at an Olympic Games after weightlifting's governing body gave her the green light to compete.
Transgender athletes have been able to compete in the Olympics since the games held in Athens in 2004, although there are no cases of transgender athletes qualifying until now.
Hubbard's inclusion at the upcoming Games also complies with current International Olympic Committee and weightlifting federation regulations, which was recently amended.
The new regulations allow any transgender athlete to compete as a woman as long as their
testosterone levels are below 10 nanomoles per litre for at least 12 months before their first competition.
Hubbard's inclusion at the upcoming games is seen by some as a victory for transgender rights, however, not all of Hubbard's competitors are thrilled at the likely prospect.
Belgian weightlifter Anna Van Bellinghen says Hubbard's ability to participate "feels like a bad joke."
"Anyone that has trained weightlifting at a high level knows this to be true in their bones: this particular situation is unfair to the sport and to the athletes," Van Bellinghen told the Olympics news site insidethegames.
"I understand that for sports authorities nothing is as simple as following your common sense and that there are a lot of impracticalities when studying such a rare phenomenon, but for athletes, the whole thing feels like a bad joke."
Van Bellinghen says Hubbard's inclusion will also take away opportunities for others.
"Life-changing opportunities are missed for some athletes – medals and Olympic qualifications – and we are powerless."
Newstalk ZB sports reporter Andrew Alderson who has known Hubbard since high school says the backlash to her inclusion at the upcoming games is to be expected.
"In many ways, she'll be a trailblazer, a pioneer as a transgender athlete at the Olympic Games, but .. someone's got to start that process and it's got to be debated at length as a result of that."
Hubbard has previously represented New Zealand at the 2017 world championships, where she won silver and the 2018 commonwealth games.
The inclusion of Hubbard at the Tokyo Olympics comes as Florida becomes the latest US state to ban transgender women from competing in female sports at public schools and colleges.