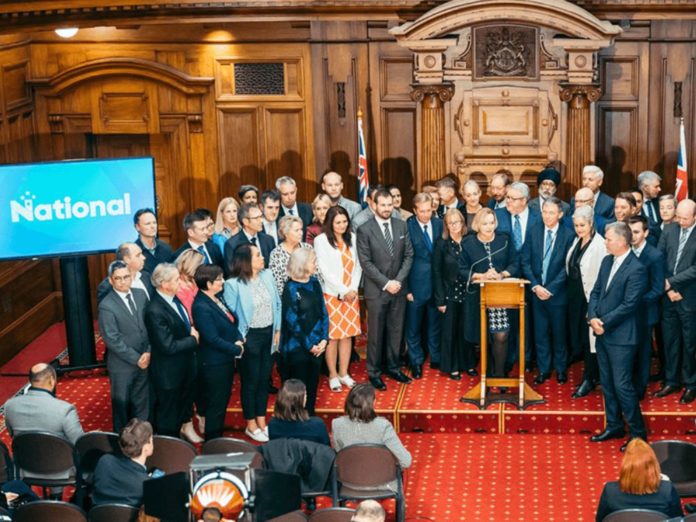 The letter was signed by former All Black Jeff Wilson and Olympian Barbara Kendall.
A group of National MPs have accepted calling for a rethink on guidelines for transgender people in sport.
The Save Women's Sports Australasia says further consultation is needed on draft principles produced by Sport New Zealand on transwomen competing in female categories saying there are issues of "safety and fairness" with the current proposed guidelines.
One of the current guidelines states that "transgender players have the right to play in the gender that they identify with."
The letter urging a rethink on the guidelines was signed by and former All Black Jeff Wilson, Olympians Barbara Kendall, Dean Kent and Lorraine Moller, former Olympic chef de mission and Emeritus Professor David Gerrard, New York marathon winner Alison Roe.
The petition was accepted by National's sports spokesperson Mark Mitchell who said his position and that of the National party's had "nothing to do with anti-trans."
"Let me be clear this is nothing to do with anti-trans. It is finding a pathway to include everybody in Sport. This is about let's have proper engagement among sports and codes." Mr Mitchell said.
Sports Minister Grant Robertson has dismissed the letter saying he is backing Sports New Zealand, saying the guidelines are inclusive and supported by research.
"It is important that all New Zealanders have a place in sport and recreation in this country. From the research, we know that the rainbow communities often drift away from Sport when they get into their teenage years because they don't feel included." The Sports Minister and Deputy PM said.
"I back Sport NZ in what they are doing because I believe sport is so intrinsic to who we are as people and I want everyone to have the chance to participate."