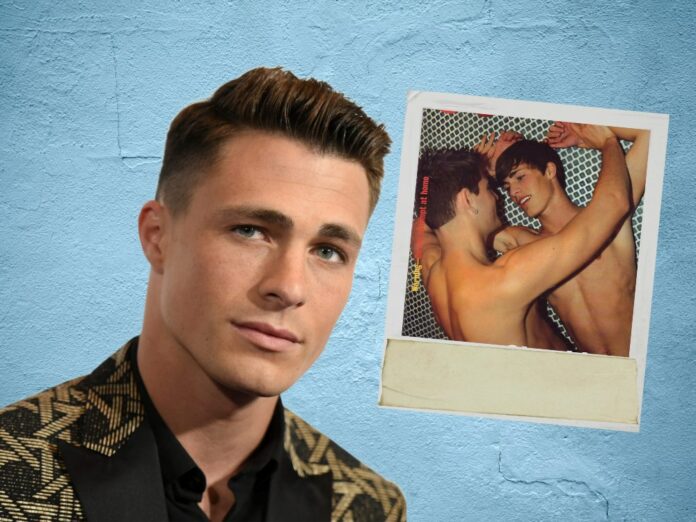 Best known for his role in Teen Wolf, Actor Colton Haynes has taken to social media to proudly share an image that as a closeted teen he once tried to erase from existence.
Aged just 17 at the time Haynes once featured on the cover of XY magazine. The shirtless photo of Haynes (who was still in the closet at the time and for years following regretted) showed him in a homoerotic pose with another male model.
"I've never posted this picture before. In fact, I spent a big part of my career trying to erase it from the internet while I was still in the closet," he posted on Instagram.
"Partly because so many people in Hollywood told me I would never work as an openly gay actor, but part of it was because I was incredibly ashamed."
The now 32-year-old revealed that he had struggled with his sexuality for years and even ran away from home after he came out to his mother, and was told that his homosexuality was what drove his father to kill himself.
Haynes explained that previously looking at the photo of himself would make him feel "sad" reminding him of a time "before I was placed with voice and movement coaches to straighten me up for the cameras… before I learned to see my queerness as a liability."
"I was jealous of him. The boy in these pictures was so open, so free. He had to be taught that it wasn't OK to be who he was," he explained.
The photo in question which originally went relatively under the radar for some time, eventually emerged again online soon after Teen Wolf first began airing in 2011, resulting in Haynes desperately trying to remove the image and even threatening legal action.
However, 10-years later, Haynes is no longer hiding from the photo, rather embracing it saying "Being gay is worth celebrating. I wish I'd figured that out sooner, but I'm so glad I know it now," he said. "To everyone in the LGBTQIA+ community, I hope you celebrate yourselves this month & always, exactly as you are."
View this post on Instagram