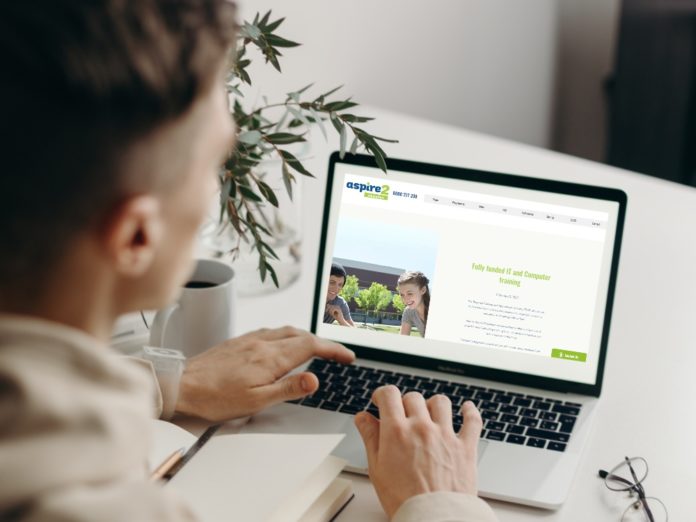 With an IT skills crisis emerging across Aotearoa, Queer Kiwis looking to up-skill or move into a career in IT are being urged to take advantage of a new government funding scheme launched to help plug the country's growing IT skills gap.
Offering fees-free IT and computing diplomas to NZ citizens or residences the new scheme is part of the Tertiary Education Commission's Targeted Training and Apprenticeship Fund (TTAF) and aims to deliver much-needed skills for the booming IT sector.
New Zealand's IT skills crisis has created a golden opportunity for New Zealand's rainbow community to take its place and have its voice heard in the IT industry, where until now, has been underrepresented.
Available in Auckland (starting 19 July), Tauranga (starting 12 July) and Christchurch (starting 19 July) via Aspire2 Education, IT proves a promising career path for queer kiwis in a modern, dynamic, and inclusive industry – Students also get a study laptop included in the programme.
"Information Technology is one of New Zealand's fastest-growing industries, so this is an incredible opportunity for people to get into a great career that has plenty of prospects and a lot of job security," explains a spokesperson from Aspire2 Education.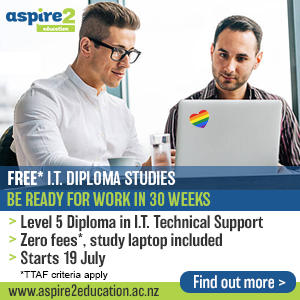 Perfect for queer Kiwis looking for new opportunities and/or LGBTQ+ youth who are looking for a career in the lucrative IT industry, Aspire2 Education says that places are still available for the zero-fees Level 5 NZ Diploma in Information Technology Technical Support, which is hosted at Aspire2 Education campuses in Auckland, Tauranga and Christchurch.
"This is a very hands-on diploma that will teach you all the essential skills that the IT sector is crying out for."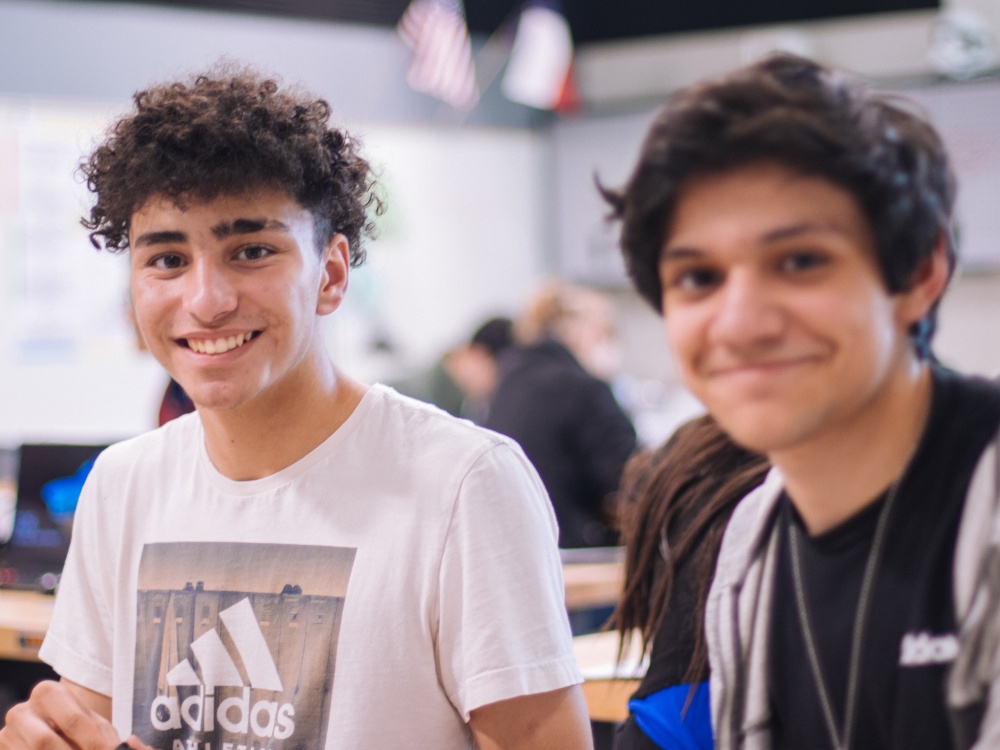 Practical classroom learning with plenty of tutor support will ensure students graduate ready to hit the ground running. Alternatively, those wanting to pathway into higher-level studies can stay on at Aspire2 Education and gain their Level 6 NZ Diploma in Systems Administration, also for free, under the TTAF zero fees scheme.
"Each of these diplomas usually costs around $10,000 to complete, so those who complete both Level 5 and 6 are getting $20,000 worth of education for free!"
Aspire2 has been delivering its world-class IT programmes for over a decade, and employers place great value in its graduates. The provider offers a high level of employment support and has helped many students launch rewarding IT careers with more than 97% of its students have gone into work, or on to further studies.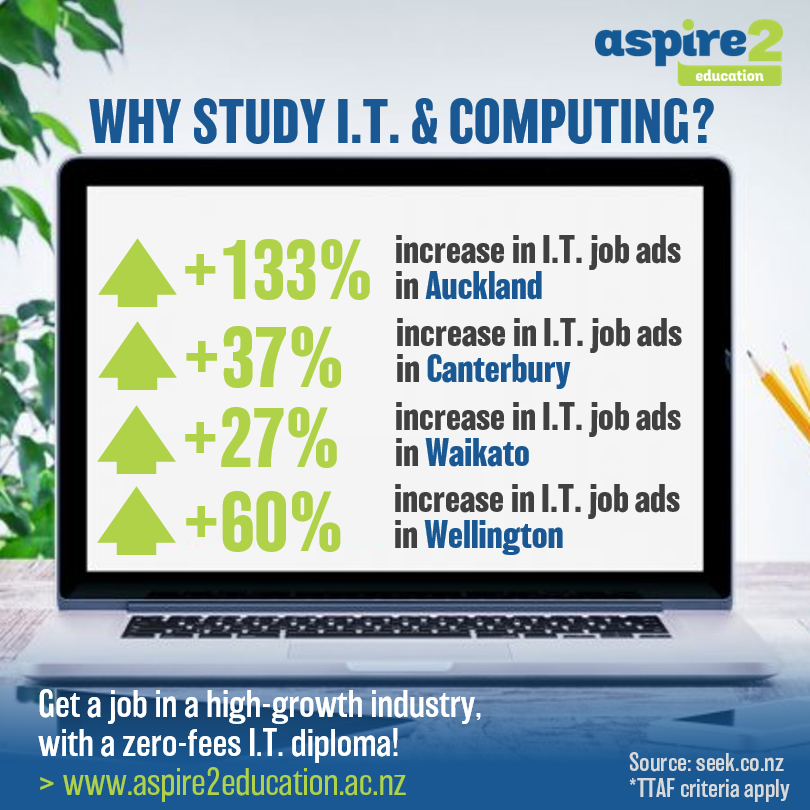 Aspire2 Education's new zero fees IT programmes in Auckland, Tauranga, and Christchurch offer the perfect launchpad to an exciting career – for more information head to the Asprie2 Education website.