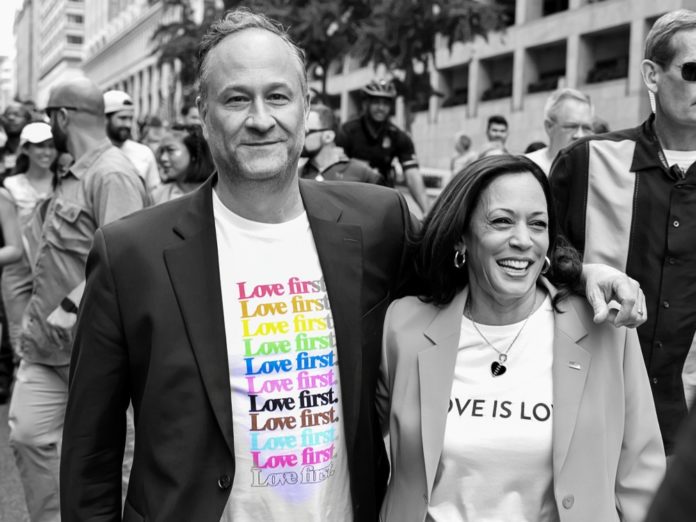 Vice-President of the United States Kamala Harris has made history in becoming the first sitting vice-president to march at a Pride event.
Harris who marched alongside her husband Doug Emhoff at Capitol Pride in Washington DC on Saturday the 12th of June 2021 addressed the crowd after the march highlighting the Biden administrations commitment to protecting LGBTQ+ rights.
Wearing a t-shirt with the slogan "love is love" while husband Emhoff wore a shirt with the message "love first" in the rainbow colours, Harris told the crowd that "There's so much more to do."
"We celebrate all of the accomplishments … finally marriage is the law of the land. Now we need to pass the Equality Act, we need to make sure that our transgender community and our youth are all protected."
Harris added, "we need, still, protections around employment and housing – there is so much more work to do and I know we are committed and we understand the importance of this movement and our roles of leadership in this ongoing movement."
Capitol Pride also coincided with the fifth anniversary of the Pulse nightclub shooting – the deadliest attack on the LGBTQ+ community in the history of the United States which harris also acknowledged and paid tribute to via social media.
"Five years ago, 49 LGBTQ+ people and allies were enjoying an evening out at Pulse nightclub. And then, in an instant, they were gone. Today, we remember those who died and their loved ones," Harris concluded, "we recommit to building a world free from gun violence."