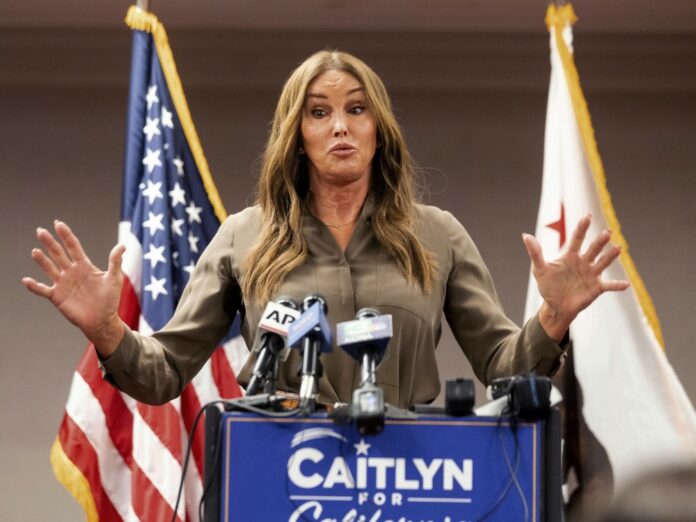 Former Olympian and reality television star, Caitlyn Jenner has been met with heckling and transphobic abuse while attending the Conservative Political Action Conference.
Jenner who is currently running as a conservative candidate in California's recall election against Democratic governor Gavin Newsom appeared at the Conservative Political Action Conference (CPAC) in Dallas.
During the conference, it is reported that Jenner was repeatedly deadnamed by a man wielding a camera in the lobby of the Hilton Anatole Hotel.
The incident which was captured by Twitter account PatriotTakes shows a man that can be heard calling Caitlyn Jenner by her deadname as she poses with a group of fans.
Caitlyn Jenner was harassed yesterday at CPAC. pic.twitter.com/sgwwcqEdwV

— PatriotTakes 🇺🇸 (@patriottakes) July 10, 2021
"What do you think about the stuff that they're teaching in schools regarding the LGBTQ?" the heckler asks Jenner.
The man then goes on to tell Jenner that she must not "forget about Jesus" before adding "Look at that sick freak," as he watches Jenner get into a waiting car.
The transphobic heckling against Jenner follows a similar incident in which she targeted on the same day that she gave her first press conference to announce her intention of running in April 2021.
Following the incident, Jenner described herself as "an inclusive Republican", and added that she hopes the party "becomes more inclusive."