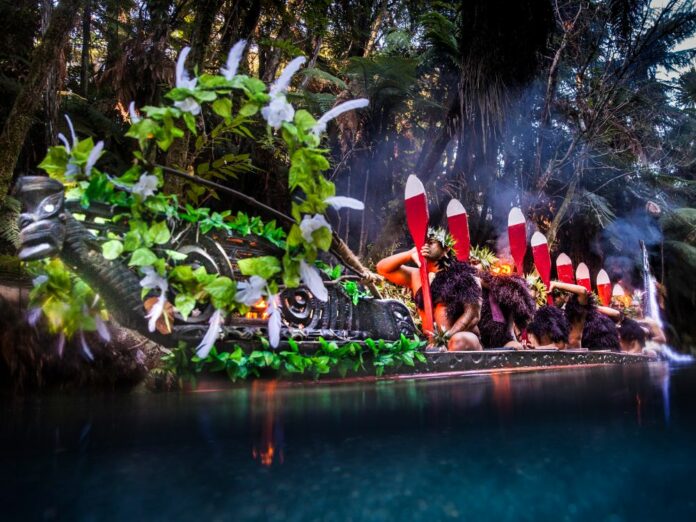 At the end of last month Rotorua leaders, business owners, and tour operators were invited to attend a two-day training session to help make their city one of the most inclusive in Aotearoa for queer, trans, and takatāpui communities. Oliver Hall charts the city's groundbreaking journey.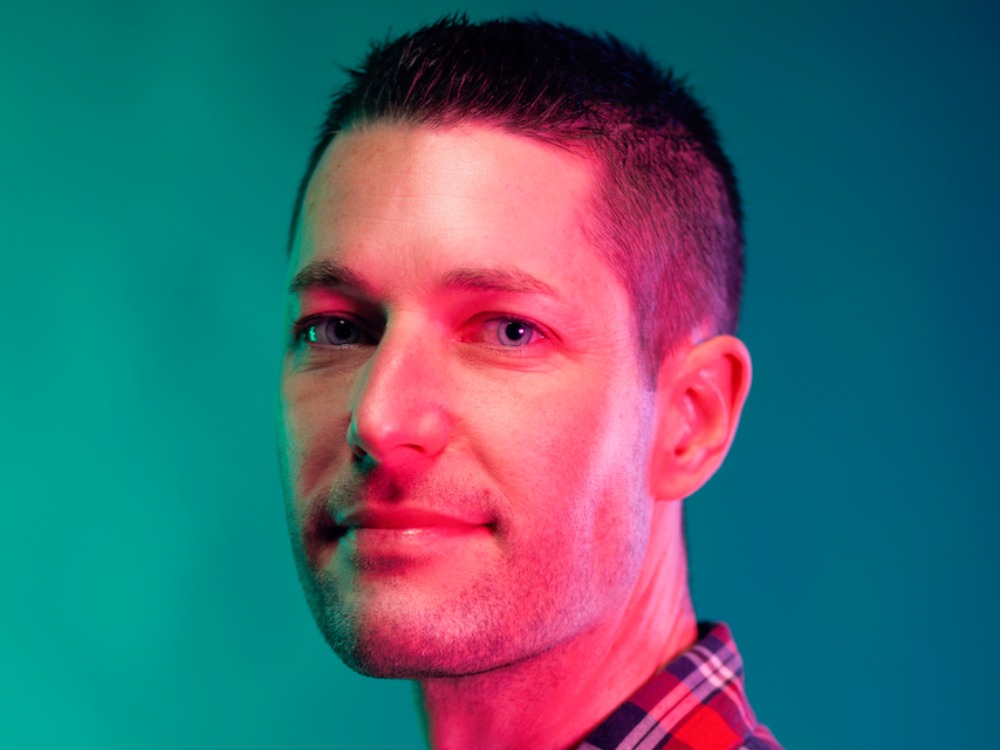 Rotorua Economic Development Marketing Manager Haydn Marriner wanted to make a difference for his rainbow whanau. For too long, he had seen the reports of trans and takatāpui young people experiencing public discrimination and wanted to ensure that his hometown and their rainbow residents and visitors would feel welcome and wanted. After being referred by Safe Space Alliance Director, Shannon Novak, Haydn connected with Wellington Based charity InsideOUT who supply support to rainbow youths nationwide.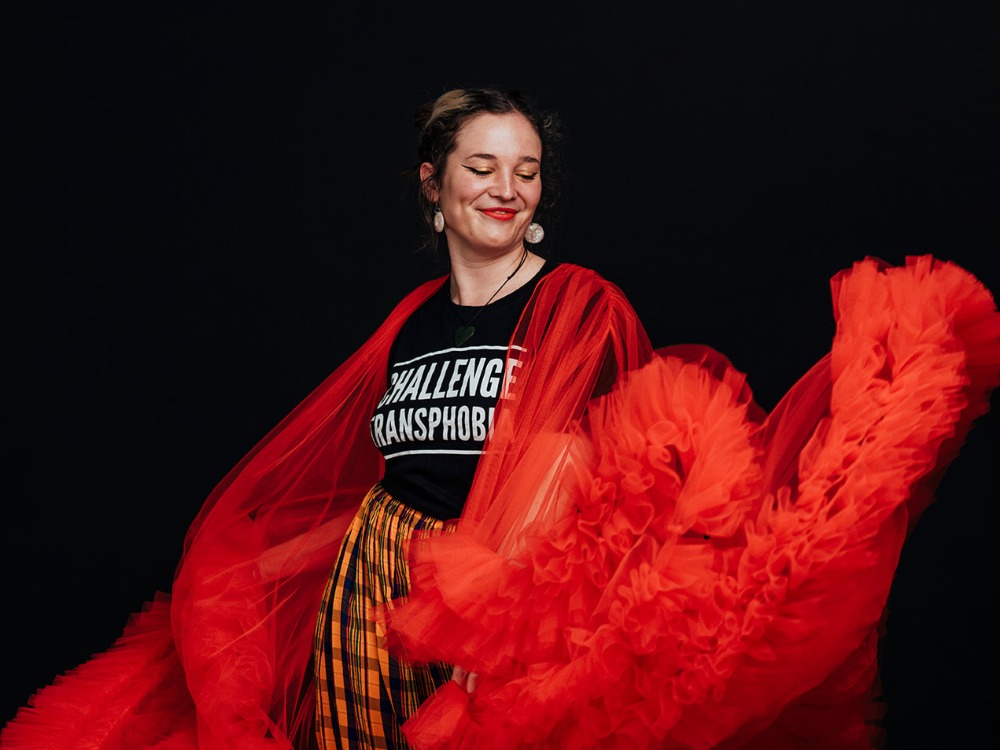 Haydn was teamed with InsideOUT's Volunteer and Education Coordinator Rosie Leadbitter, whose role involves coordinating education and consultative support for workplaces, government agencies and community services, "so that they can be as safe and inclusive as possible for our rainbow and takatāpui communities," she tells us.
With RotoruaNZ that meant having a kōrero to better understand the specific context for Rotorua in relation to the rainbow and takatāpui inclusion kaupapa.
"They were able to give us an understanding of where they're currently at with this and what they would like the tourism and hospitality sector in Rotorua to look like when it comes to displaying aroha and manaaki to these communities – both those who live in Rotorua and those who come as manuhiri. From there we were able to create tailored content for a series of open trainings that we ran over two days. These trainings covered statistics relevant to Aotearoa, the 101 stuff (terminology, the importance of respecting the language that everyone uses as a way to whakamana people) and practical considerations that are specific to these community-facing sectors," says Rosie.
For Rosie not only is the training important mahi that betters our communities, but also a joyful occasion, when she sees people gain a greater understanding of each other.
"I love when people attending our trainings feel comfortable enough to ask questions about this kaupapa that they say they wouldn't feel comfortable to ask in other contexts. It shows that they're willing to be honest about what they don't know in order to be stronger allies for those with diverse genders, sexualities and variations in sex characteristics… seeing those 'aha!' moments when something clicks for someone is awesome," she says.
Rosie hopes other cities will follow in Rotorua's footsteps and also prioritise inclusion.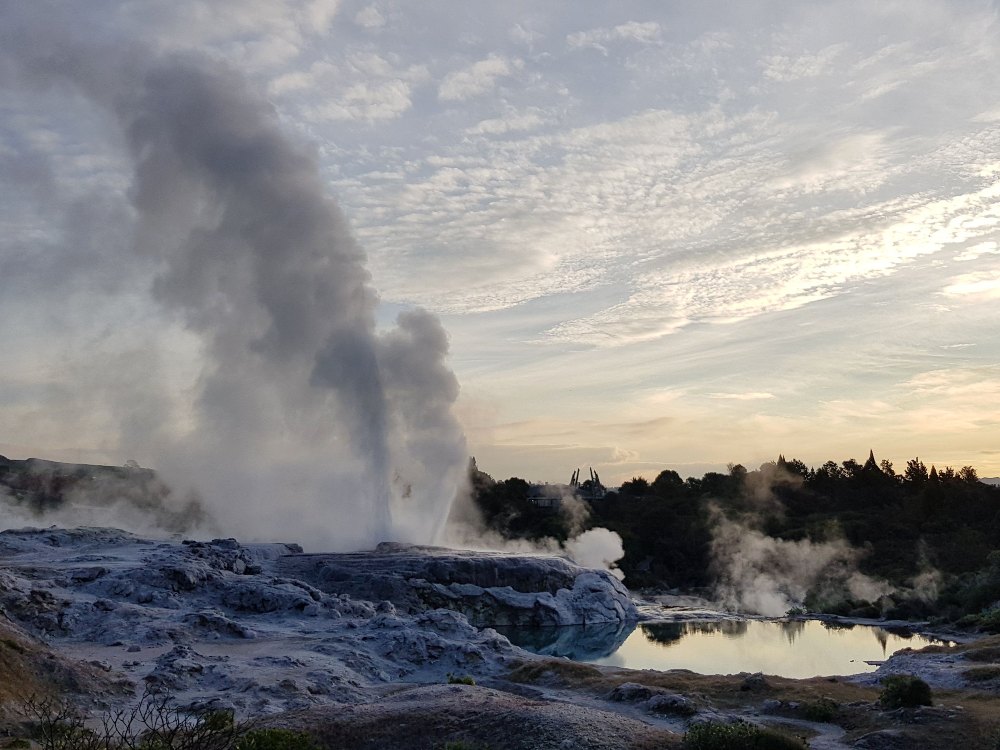 "We're sadly still seeing that our rainbow and takatāpui whānau don't feel as safe as others when engaging in their local communities. This is generally because they fear discrimination from those who don't respect or understand their identities. Aotearoa's Counting Ourselves survey of 2019 found that trans and non-binary people were at least four times more likely than the general population to have experienced discrimination on the street or in a public place, in a shop or restaurant, or in an employment situation… The Honour Project released the same year found that 45% of takatāpui and rainbow Māori respondents were either not open or only sometimes open about this part of their tuakiri (identity). This shows that we still have a long way to go," she states.
"RotoruaNZ have been absolutely awesome to work with! They've displayed such manaaki by really taking the time to understand what we do, and giving us the info we need to deliver the most valuable training possible. They have shown that they have a genuine commitment to the hauora of rainbow and takatāpui people who visit and live in Rotorua," she tells us proudly.
Shannon Novak is also proud that Rotorua actively approached him seeking this kind of support for their community, and encourages others to do the same. "It's a way for spaces to say to the rainbow community "we acknowledge you, we respect you, and we actively support you," Shannon tells us.
While the rest of the country looks set to be getting more rain this Winter, we suspect Rotorua will be lit up with colourful rainbows!