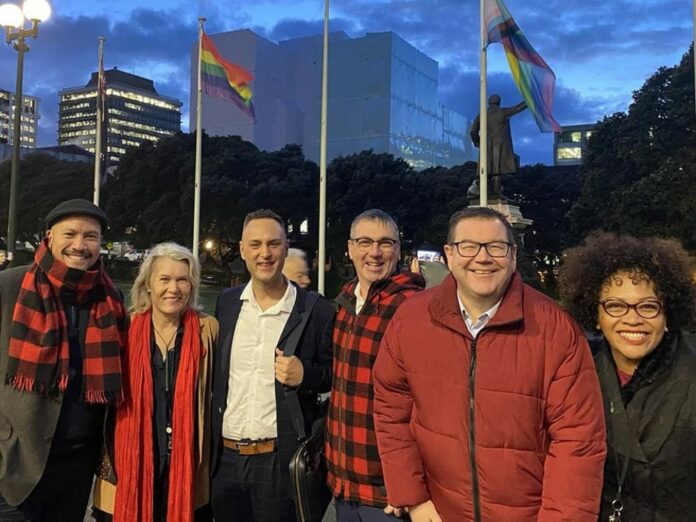 MPs past and present gathered for the dawn ceremony marking three and a half decades since New Zealand decriminalised homosexuality.
New Zealand is about to mark 35 years since the passage of homosexual law reform tomorrow. Fran Wilde's New Zealand Homosexual Law Reform bill was narrowly approved by the nation's parliament on July 9 1986.
On the eve of the anniversary, MPs past and present gathered at the nation's parliament this morning with the rainbow flag raised at its forecourt.
Present were a number of current and former MPs including the woman responsible for the bill's passage, Dame Fran Wilde. Speaker of the House Trevor Mallard was also in attendance along with Deputy PM Grant Robertson.
The ceremony was followed by a breakfast and a panel discussion in the Beehive theatrette with Speaker of the House Trevor Mallard, Dame Fran Wilde and takatāpui academic Kevin Haunui.
Wilde recounted her time championing the bill saying the public debate was "a very difficult time" in New Zealand's history. While proud of what has been achieved since then for New Zealand's LGBT community, she says more needs to be done. "There will never be nothing to do," she told the audience.
Grant Robertson shared images on his Facebook page saying the ceremony marked "a day to celebrate inclusion, diversity, and hope. And a day to remember that there is more to do here and overseas to give everyone dignity, respect, and hope."