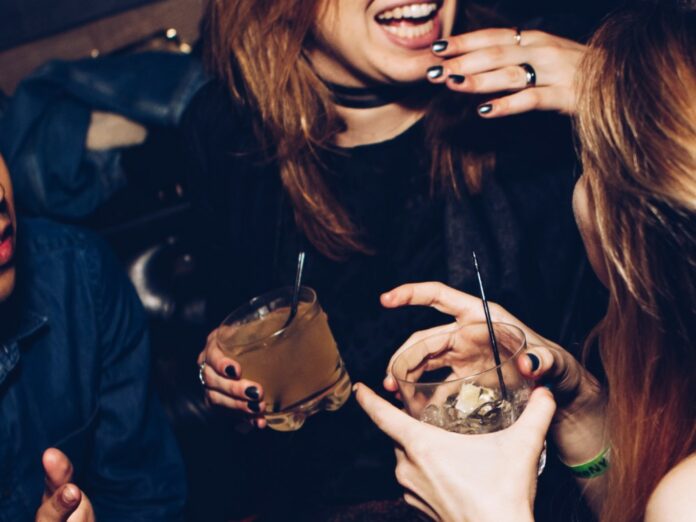 LGBTQ+ bars from London to Los Angeles have sprung back to life, but how many will survive long term?
Despite increasing COVID-19 cases, LGBTQ+ bars and clubs in the United Kingdom have reopened. While there were jubilant scenes across the country in a number of bars and clubs, not all have survived to usher in what UK Prime Minister Boris Johnson has proclaimed 'Freedom Day.'
It's unclear whether the ones who have will be around for much longer either.
One in eight nightclubs across the United Kingdom have been forced to close since coronavirus struck, according to CGA and Alix Partners' Market Recovery Monitor.
While non-LGBTQ+ bars have made up the vast majority of that figure, LGBTQ+ bars have not been immune, with the pandemic's economic fallout taking some big casualties among the mainstays of London's bustling LGBTQ+ nightlife scene.
London's iconic LGBTQ+ nightclub Heaven racked up 1.4 million pounds of bills since the pandemic hit last March, it now operates as a cabaret venue with a capacity of 255, down from 1,625.
"Last year, we closed Heaven because we knew it needed to be done — it wasn't safe. We acted before the government did. Now we're paying the mistakes that this government keep making," Jeremy Joseph, owner of Heaven and G-A-Y Bar said.
"All we are currently doing is reducing our losses, we're not making our money," Joseph told Bloomberg last week, he is unsure whether the lifting of restrictions will turn that around fast enough particularly as the rise of new COVID cases threaten to send the UK back into a new round of restrictions.
The situation isn't much better for many LGBTQ+ bars across the Atlantic, with LGBT venues from New York to Los Angeles being forced to close for good in the wake of the pandemic.
LGBTQ+ bars in Los Angeles were already in trouble pre-pandemic due to increasing gentrification, rising rents and a surge of dating apps.
Research has shown that those most at risk have often been located in more working-class suburbs as well as those catering to underrepresented groups, including Black and Latino communities.
COVID-19 then turbocharged the changing shape of Los Angeles historically vibrant LGBTQ+ scene.
West Hollywood in Los Angeles saw the closure of a number of iconic LGBTQ+ bars including
Rage, which shut its doors after 37 years, and Gold Coast, a 39-year-old dive bar located on Santa Monica boulevard.
Even after Los Angeles began to lift restrictions earlier this year, other LGBTQ+ bars have been forced to fundraise for their survival such as Precinct, a gay bar in downtown Los Angeles. "These places were our safe havens, so to watch them be the first to go is really fucked up," said Meatball, an LA drag queen who performed at Precinct told The Guardian.
"I can't imagine a world without Precinct. There are people who you only see there, but they are your close friends."
While Family and GAY in Auckland are thriving, gay bars in Sydney have done it tough with the pandemic coming less than two months after controversial lockout laws which introduced 1.30am bans on people entering licensed venues in Kings Cross and Darlinghurst were scraped.
While New South Wales has new stay at home orders in place in the wake of the latest COVID-19 outbreak in Sydney, the city enjoyed a long period of restriction free-living, but that wasn't enough to see renowned nightclub Arq reopen.
The owner denied what he described as "rumours" the club was shutting up for good earlier this year, but Arq has remained closed for over a year now.