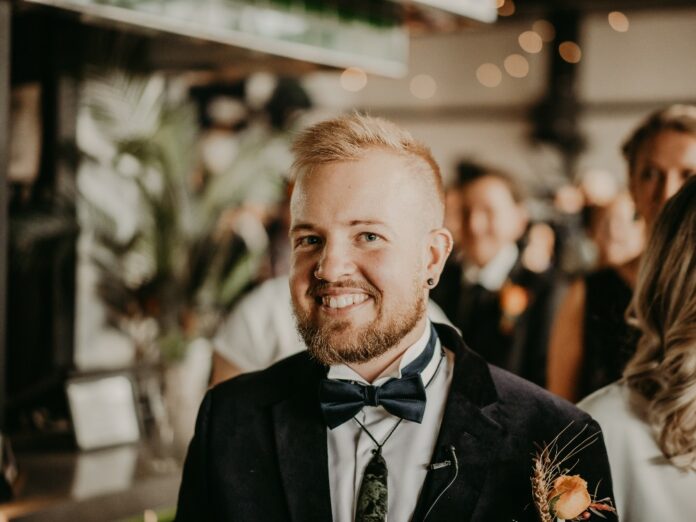 Express talks to notable members of our LGBTQ+ community to find out how they are doing in Level 4 Lockdown and hear their tips for maintaining mental health in self-isolation. Today we chat with Chief Executive of Mōhio Whakawhānau Frankie Karetai Wood-Bodley.
Tell us about your Level 4 Lockdown. Where are you, who's in your bubble and what are you doing to keep your mental health in check?
We are in Whanganui with my whānau (Mā and Pā) and my husband Rāwā in our whānau whare. I am keeping my mental health in check by going for walks outside, cycling, taking photographs, cooking and listening to music and doing reflective tasks.
What are your top tips for express readers who are struggling with self-isolation?
Being socially distanced does not mean that you have to be lonely. Thanks to the internet there are many ways to connect with whānau, friends and lovers. We recently did an extended whānau dinner over Google Meets with members joining us from South Africa and other places in New Zealand.
What is the most positive aspect of self-isolation you've experienced so far?
I am autistic so the world is incredibly loud, overwhelming and leaves me overstimulated. The quiet of lockdown means that I am able to do a lot more mahi and study because I can concentrate. Also, quality time with my husband and parents is a bonus.
What plans do you have between now and the end of lockdown?
Writing my Masters dissertation. Writing my PhD proposal. Doing mahi via our three companies (Queerly Legal, Karetai Wood-Bodley & Co and Mōhio Whakawhānau). Floating 2000 stamps and mounting them into albums. Cycling at least 20 km per day. Vlogging about our pregnancy journey, and making a pēpī!
What are you missing most about 'normal life'?
I miss hiking out in the bush, being in my beautiful office at Law School, and our housemate Jono.
What will be the first thing that you can't wait to do when regular life resumes?
Going hiking up the Maunga.
Moving forward is there anything you think you will change about your life following self-isolation?
No, because the things I am doing in lockdown this time around I have already implemented into my everyday life.
Is there a closing message you would like to share with our gorgeous LGBTI+ community?
If you are in an unsafe environment and need assistance with being relocated to a safe bubble, please reach out via Karetai Wood-Bodley & Co or Queerly Legal – we can help you find a safe space to be.