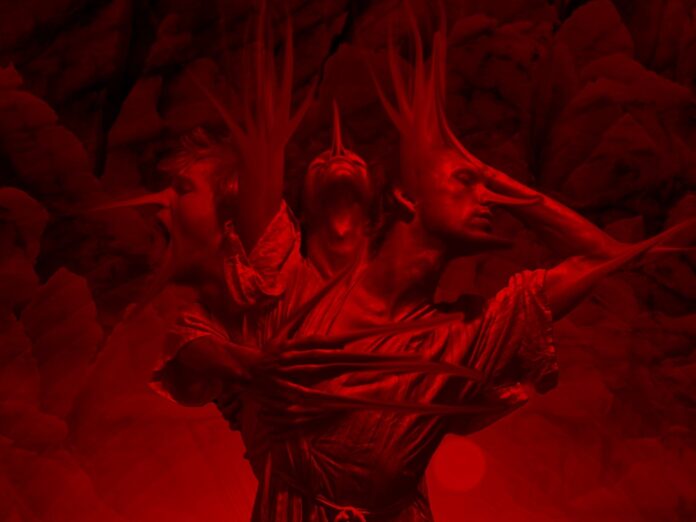 Express talks to notable members of our LGBTQ+ community to find out how they are doing in Level 4 Lockdown and hear their tips for maintaining mental health in self-isolation. Bowen Sheehan aka G.A.Y performer Feta Scheisse, 'spreading their legs' and partying again when we're back to level one!
Tell us about your Level 4 Lockdown?
I'm in Auckland, my bubble is made up of some of my Auckland queer family, including the manager and a bartender of G.A.Y.
What are you doing to keep your mental health in check?
Keeping my mental health in check is doing at home exercises and going for walks every couple of days (of course while maintaining physical distancing), getting on video calls with friends, as well as getting creative in terms of making music (there is some coming – I promise!) and getting heavy into creating new artistic Instagram posts for my drag page. There is no reason to stop doing what we were already doing – there's an app for that!
What are your top tips for express readers who are struggling with self-isolation?
I don't really have tips, but I guess finding something to fill your time, such as reorganising your room 3 times in one day or spiraling into stupidly funny YouTube videos. But in all honesty, if you are struggling with Lockdown, reach out to someone you trust, to your loved ones, or even other members of our community who are going through the same thing – we are all in this together!
What is the most positive aspect of self-isolation you've experienced so far?
Learning from my own mental health and redirecting pain and bad memories into a creative outlet ie: music/editing photos.
What plans do you have between now the end of lockdown?
More art, more YouTube, and probably more walking. I'm also going to be doing more wig styling, and will be open to commissions – so hit me up drag artists!
What are you missing most about 'normal life'?
Being able to see my friends and queer family in person, and also op-shopping.
What will be the first thing that you can't wait to do when regular life resumes?
I'm getting KFC wicked wings and buying tons of makeup!
Moving forward is there anything you think you will change about your life following self-isolation?
I feel like this Lockdown came at the most optimum time, mainly for my mental health and my personal life, so taking a break from has been quite emotionally and mentally healing, so when we come out, I will be at peak energy to enjoy life and deal with whatever it throws at me!
Is there a closing message you would like to share with our gorgeous LGBTI+ community?
We are in such a supportive community that uplifts one another, and I hope this Lockdown will give everyone the time and healing for everyone's mental health. Also please remember to stay safe, scan, sanitise, and when it's all over, spread your legs and party!