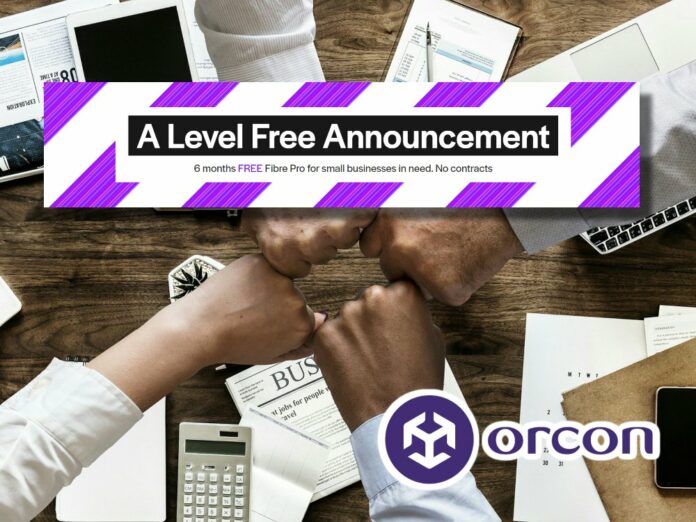 With Auckland now approaching its 10th week of lockdown, Kiwi internet provider Orcon is offering free broadband for small businesses for 6-months.
Orcon, which are part of Vocus Group, says the offer has no data caps, or contracts and hope that the free broadband will help struggling small businesses reduce their fixed outgoings, at a time when their incomes have been reduced by the current lockdowns.
"Our initiative is a direct response to what we have seen over the past 18 months. We know small businesses are doing it tough – especially hospitality and retail," Head of Digital and Product Development, Wayne Anderson explains.
"We wanted to do something to help kick start their businesses as we, hopefully, come out of lockdowns."
Anderson says he and his team are acutely aware of what's been happening to friend's businesses, and businesses they would typically be visiting frequently.
"I think about Kingsland, K-Road and Ponsonby, for example, all the bars and restaurants that I love have been closed or battling to do takeout in level 3. They are all small businesses trying their best to stay afloat, and I really feel for them."
The 6-months free small business initiative adds up to $600.00 savings. Money Anderson says businesses can spend elsewhere.
"Essentially, it's a free $600, so that's $600 they can spend somewhere else. Plus, it's an excellent fibre broadband service and is probably a step up speed and reliability wise from what they have now. So a Win-win!" Anderson adds.
Orcon's current initiative follows Slingshot's (another Vocus group brand) campaign to give free broadband to essential workers a few months back. Anderson adds that as an organisation, they love doing things that not only help people but also disrupt the market.
"We are all a bunch of Rosé socialists, to be honest. We are in a great position where we are a challenger and can do interesting campaigns like this," he concludes.
If you are a small queer Kiwi business owner and want to take advantage of Orcon's free broadband offer, simply Head to the Orcon website and follow the steps. It's super easy. The plan is worth $99.95 a month.