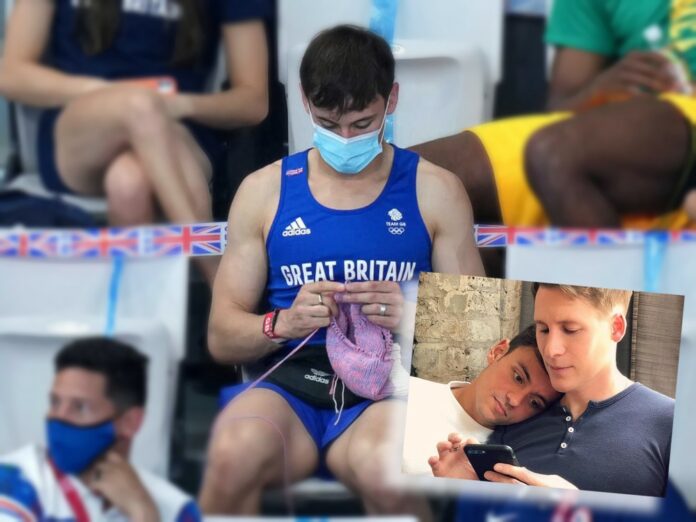 Gold Medal-Winning Olympic diver Tom Daley says his (now viral) knitting "obsession", which was seen throughout the Tokyo Olympics, was inspired by his husband, Dustin Lance Black.
Creating a pouch for his Gold Medal, Daley love for all things knitting became known across the globe, with the diver even seen knitting while watching the woman's diving final.
Speaking with BBC Breakfast's Sally Nugent, Daley explained how his addiction to knitting started as a result of his terrible ability to sit still, something his coach had always found frustrating as he encouraged Daley to rest.
"It was actually Lance who said that on set, people will knit squares just to pass the time, and I was like: 'OK, I'll try that,'" Daley said. "So I started trying it and fell in love with it, and here we are."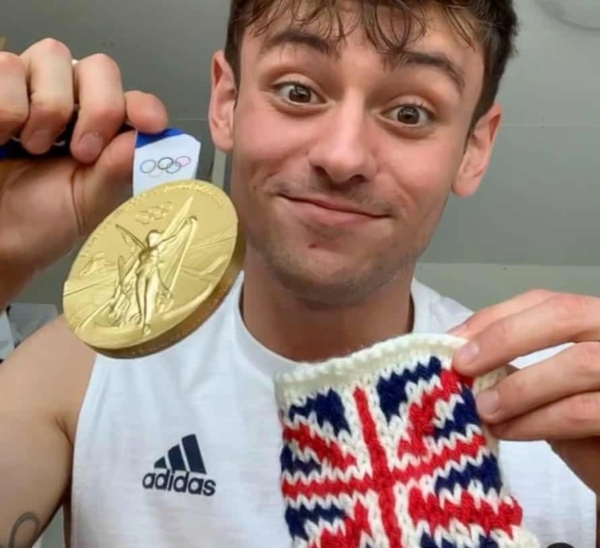 Daley, who says that he quickly became "obsessed" with his newfound hobby, soon found himself breaking out the knitting needle everywhere he could.
"While the other boys in our apartment were playing video games, I would just sit and knit," Daley recalled. "I'd wake up, and if I had time to sit and knit, I would just continually knit."
---
Tom Daley and diving partner Matty Lee won gold in the men's synchronised 10 metres platform at the 2020 Tokyo Olympics.