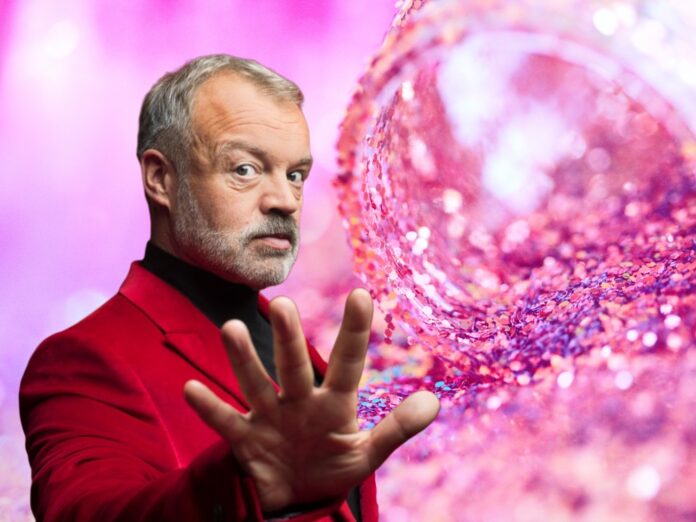 Graham Norton has been confirmed as the host of a "drag Eurovision" produced by the makers of RuPaul's Drag Race.
Norton who will be presumably sipping his very own kiwi-made wine or pink gin throughout the show as contestants fight to be the "queen of the universe," will take the helm of a Eurovision-style drag competition created by World of Wonder, the production company behind the beloved drag competition, to make Queen of the Universe.
According to Variety, the show will be an international singing competition and promises "high heels, high octaves and high competition."
However, Queen of the Universe won't involve any iconic lip-sync performances and instead, will see top queens from across the world put their real vocal chops to the test.
The new show is set to drop in the UK from December 2nd with cast members yet to be announced.