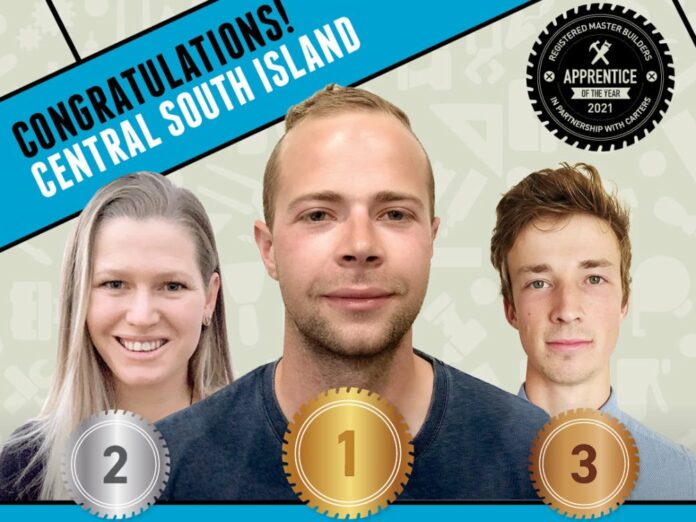 Kiwi Phil Jamieson has won the Central South Island Master Builders CARTERS 2021 Apprentice of the Year, he talks to express about being gay in the NZ building industry.
Phil Jamieson has won the 2021 Central South Island Master Builders CARTERS 2021 Apprentice of the Year.
Speaking to express, Jamieson said he always wanted to have a shot at the title.
"Before I even started building I knew I wanted to give apprentice of the year ago and I did, and I've won the regional final."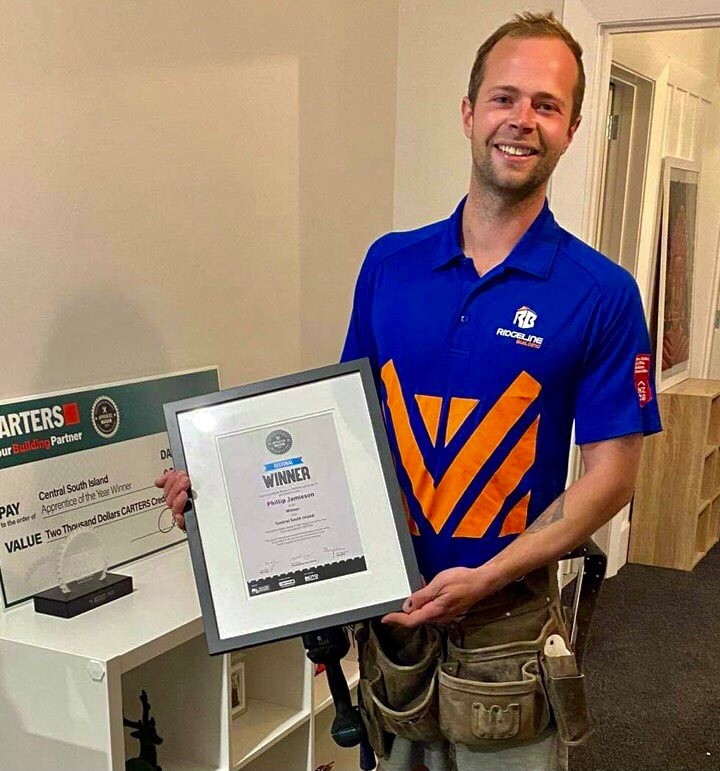 The new title more than justifies his decision to quit retail and move into the building industry saying the award is "huge."
"I left a safe job managing a retail store to be a first-year apprentice on half my previous pay. I worked hard, spent time to learn how to do things right and I think this is a real reflection of the time my colleagues took to mentor and teach me."
While the nature of his work is demanding, Jamieson says his sexuality has never been an issue in the workplace.
"I'd say I have been very lucky that I've only had positive experiences in my workplace as a gay builder," Jamieson tells express.
The building apprentice says he has been supported since his first day on the job.
"On my first day on the job, I meet my foreman and was working alongside him when he asked me if I had a girlfriend or a boyfriend and said, "you never know these days so you gotta ask."
"I always knew I wanted to be open and honest about myself or I'd have a hard time keeping my personal life a secret. These are guys you work closely with everything day so you have to be yourself."
While Jamieson's workmates didn't care that he was gay, his boss did say he wouldn't tolerate homophobia.
"My boss also told me that he didn't care if I was gay and it's important to be myself at work and if I ever had issues with anyone to let him know and he'll sort them out."
While Jamieson's experience has been positive he does acknowledge that he has yet to meet anyone else who is gay in the industry.
"I've personally never come across any other gay tradie directly though work," Jamieson says.
The Central South Island Master Builders Apprentice of the Year wants to see that change, however.
"I'd just like to say if anyone has a passion or interest in the trades don't hold back. The demand for trades is huge and is only going to get bigger. We need you."
Jamieson says a person's sexuality is irrelevant and his new award is a testament to that.
"I'd say the best thing for the building industry would be to have more guys like me. Someone who loves working with his hands loves creating and building things, doesn't mind getting covered in mud, being on a shovel all day, and just being hardworking." Jamieson says.
"At the end of the day if you work hard, you're passionate and good at what you do and enjoy it, nothing else matters."