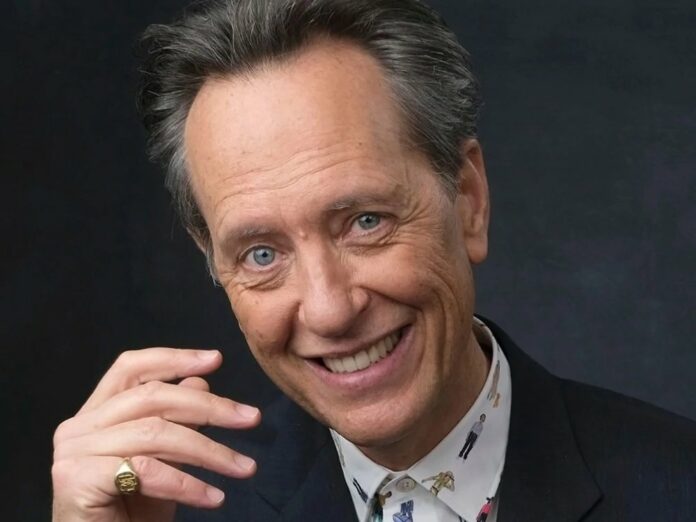 Acting royalty Richard E Grant has done it all. In 34 years of screen roles he has starred in some of the biggest blockbuster franchises, most lavish period dramas, and campest critical bombs on both the big and small screens, but he had never played a drag queen, until now! He talks to Oliver Hall about his role in the highly anticipated film adaptation of the musical, Everybody's Talking About Jamie.
In Everybody's Taling About Jamie, Richard E Grant plays Miss Loco Chanelle, a down on her luck drag queen who had been a big drag star in the 80s. She gains a new lease of life mentoring Jamie New, a teenage schoolboy who dreams of a career on stage.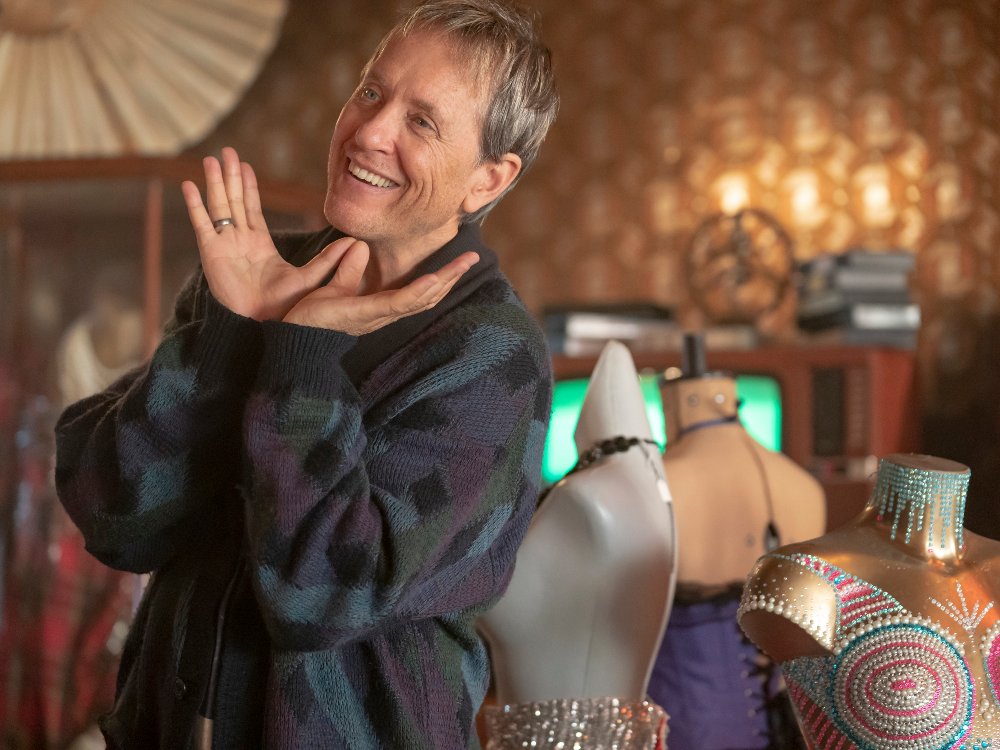 Over Zoom, Grant tells us he took the role because at 62 years of age he was looking for a new challenge, but there was one small problem: "I'd never seen a drag show before," he says wide-eyed in his soothingly upper-class English accent, that makes me feel like I'm in Downton Abbey.
I am lost for words. An actor, who has spent years living in London, went to University in the UK's gay capital Brighton and starred in Spice World The Movie (for God's sake), had never been to a drag show!
"I've obviously led a very sheltered, sequestered life," he says, clearly taken aback by my shock.
Luckily in this day and age, there is an obvious way to brush up your drag knowledge in a short period of time.
"I binged watched 11 series of RuPaul's Drag Race in three weeks," the 64-year-old tells me, adding that Bianca Del Rio was the contestant he became most attached to."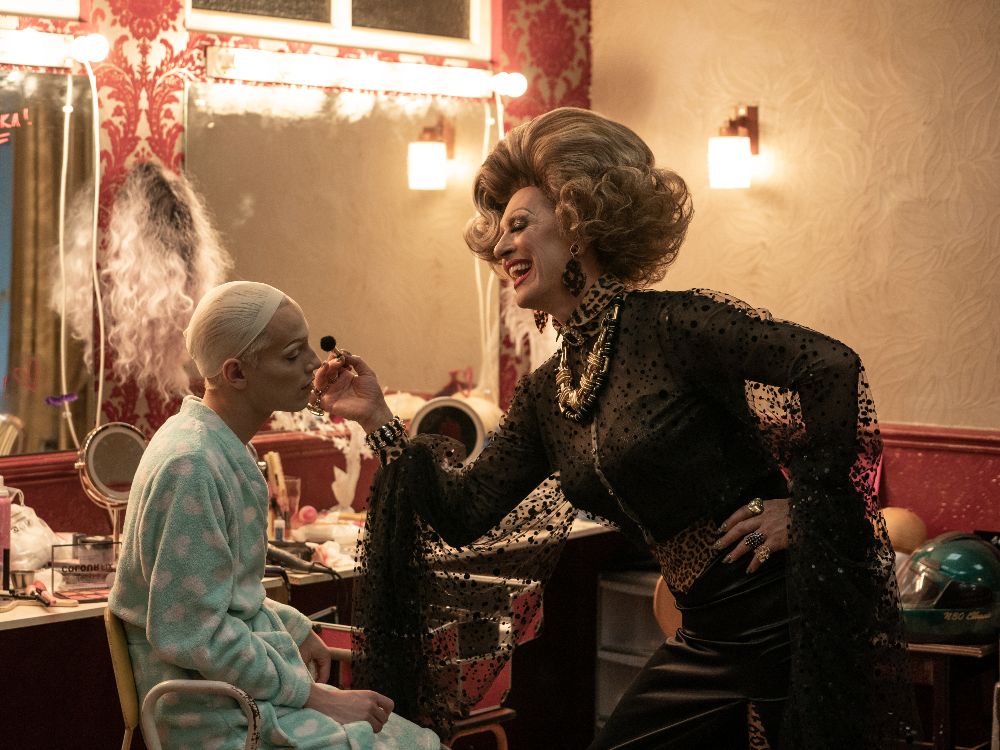 He admits he was naturally apprehensive about the role.
"I was 62 at the time and I thought this is something frightening and challenging on every level… I had never danced and sung in a movie before and playing someone who had success as a drag queen in the past and had fallen on hard times, you have to convincingly be someone, who was at one time a successful drag queen."
I would feel terrified for him if the film wasn't already complete. His performance is a triumph as is the film as a whole.
He lists the people who helped turn him into a queen by name, detailing what each brought to the table. "You know if formula one when a car arrives in the pit stop and a whole bunch of people change the oil and everything in about five seconds flat, I had two months of that," he surmises.
And there were no shortcuts either. Grant was tucked and in full drag for four long days of filming.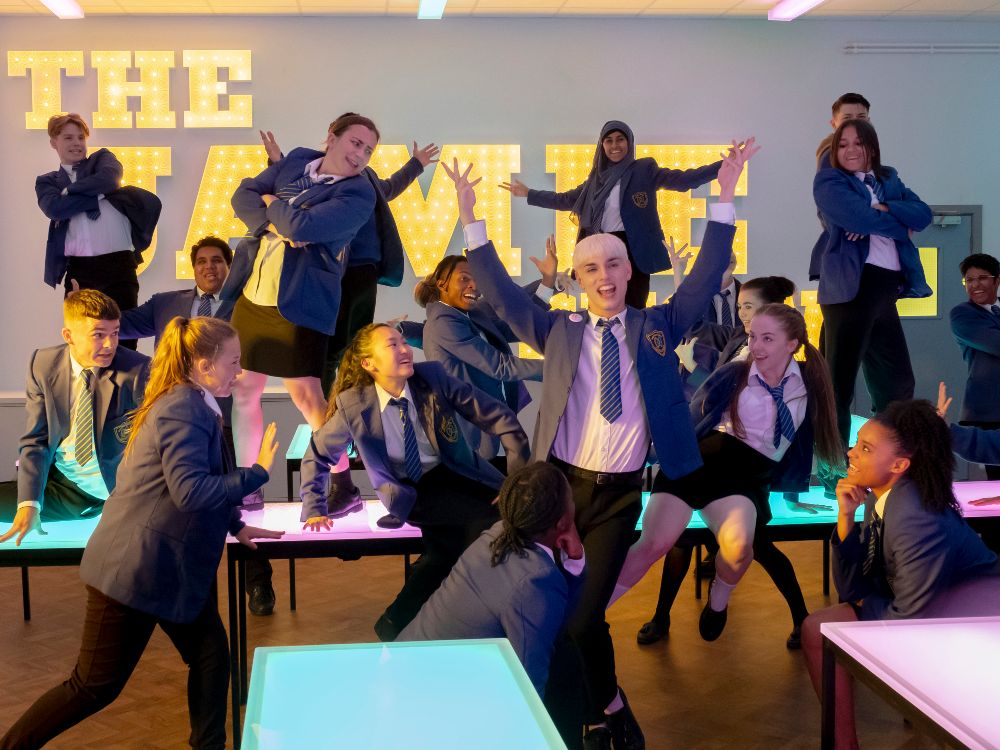 "What nobody had explained and I never thought about was you can't go to the loo at all because you have so many layers on and you're tucked, so I just had to sip water through a straw on these 14/15 hour shooting days. Bladder control became the main challenge along with the torture of wearing high heels – they are absolutely brutal. I don't know how anyone does it," he laments.
Brutality aside he is clearly delighted with the experience and praises the performance by lead Max Harwood who makes his screen debut in the role of Jamie. "He was so well prepared and vulnerable and honest and I am just blown away by how luminous he is in his screen debut. I hope big things come his way because I think he's really extraordinary."
Harwood exudes some of the same natural flamboyance and exuberance that has given Grant such success over the years. I tell him that as a gay teenager watching him in diverse films from Pret-a-Porter to Gosford Park, it always felt to me like he was one of us.
He replies by recounting his own teenage years; telling people he wanted to be an actor and being told 'no' by adults and being called 'Dolly Boy' by his peers because he would put on puppet theatre shows as a creative way to earn money.
"I grew up in a macho culture where I was maligned in a not entirely dissimilar from the prejudice I have heard young gay people express," he says theorising why I might have assumed he was gay.
"I'm also a big Streisand fanatic too," he adds with a wink!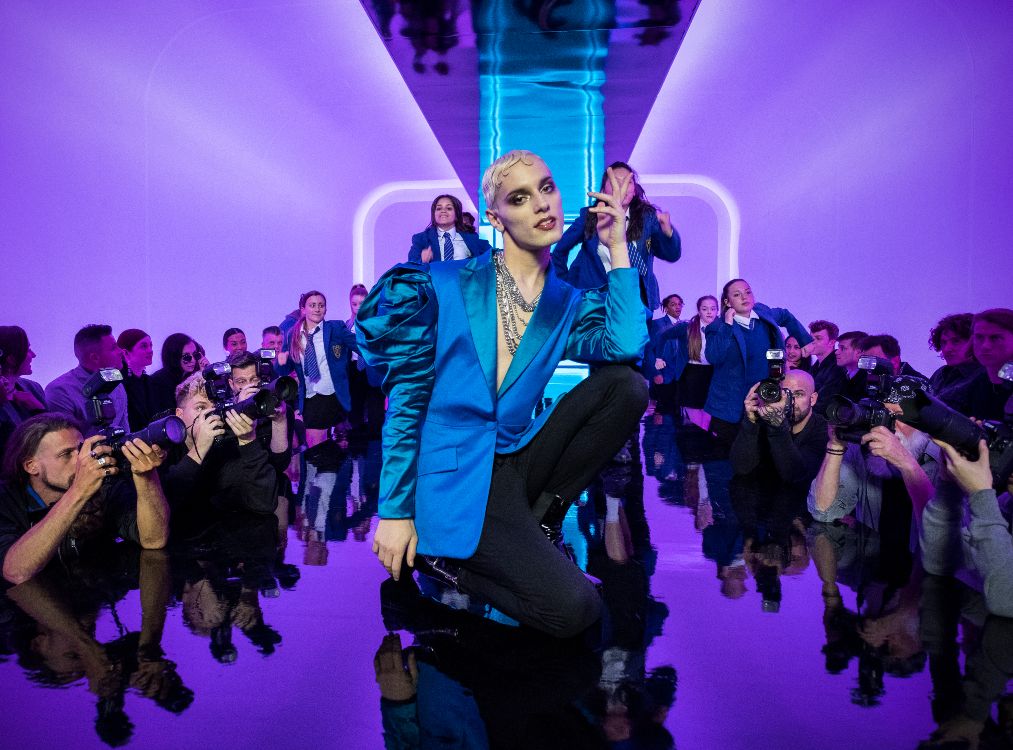 And he has gotten to live out many a gay actor's fantasies having starred in both Ab-Fab and Kath & Kim!
"Even though Kath and Kimderella was a critical disaster," he announces with a knowing grin, "the delight of getting to go to work with Magda Szubanski, Jane Turner, and Gina Riley – you couldn't find a better reason to get out of bed in the morning."
He is eerily quiet on Absolutely Fabulous, which I immediately probe.
"I was only there for one morning filming a hospital fantasy sequence so I have very little memory of that because I was doing a play at the time. But I have known both of them socially for a long time and they're hilarious," he assures!
If sci-fi, comic-book, fantasy is more up your alley than comedy duos, and blockbuster bucks more your paycheque goals, Grant's resume still warrants drooling over. He is one of the very few actors to have appeared in Star Wars, Game of Thrones, and the Marvel Cinematic Universe – the golden triathlon of geekdom! He tells me the secrecy level needed to restrain the rapid fandom is something he will never forget.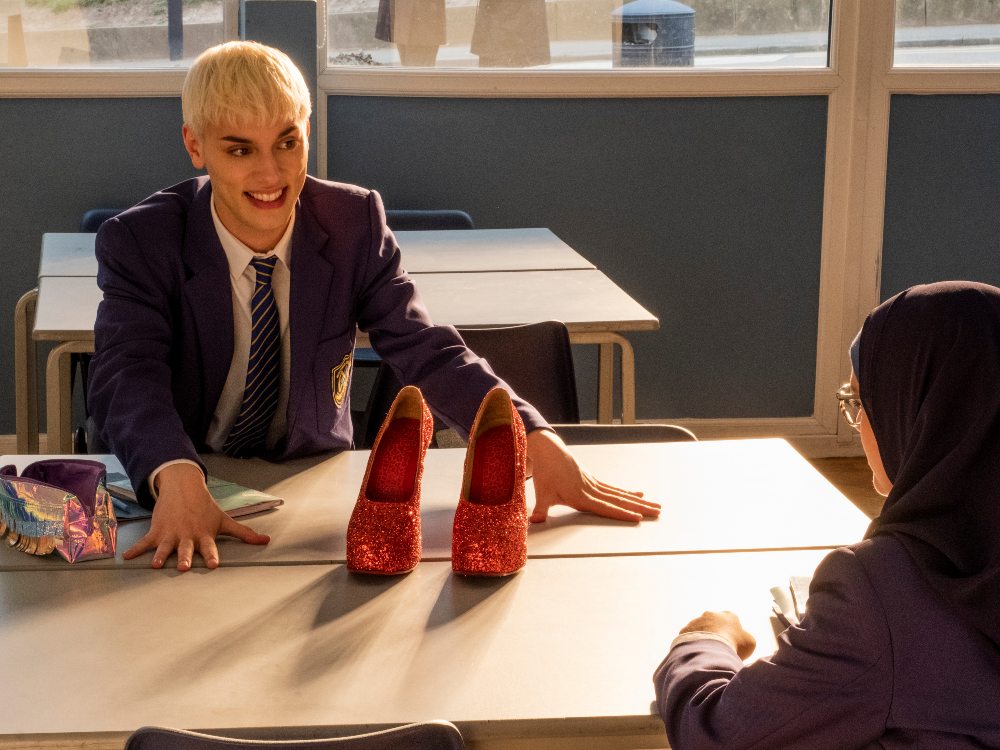 "On Star Wars they had drones flying over the studios trying to find information so you had to wear a cloak to go from the make-up truck to the studios… then you had to go in and read script pages in a room with guards at the door. You couldn't take these pages home, you had to memorise them there. Loki was the same. They don't want any information getting out!"
With a career already spanning many diverse roles, what parts could be left that Grant would still want to play?
He assures me that playing Miss Loco has given him a taste for the unknown. "Anything that is a challenge or I haven't done before," he asserts with that pristine Downton-like elocution.
Everybody's Talking About Jamie will be available on Amazon Prime from Friday 17 September.