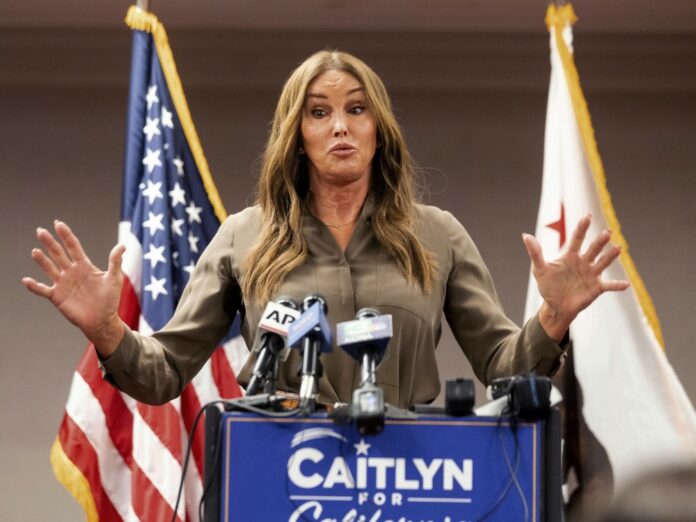 As well as losing her push to recall the Californian Governor, Jenner scored an abysmal 1.1% of the vote coming in 13th place.
Caitlyn Jenner's political ambitions have suffered an embarrassing setback as she and her fellow Republicans failed in their efforts to recall Californian Governor Gavin Newsom.
Newsom makes history as only the second governor in American history to defeat a recall aimed at removing him from office early.
It was a recall election that saw Arnold Schwarzenegger win the Californian Governorship in 2003.
Jenner was seeking to make some political history of her own, she would have become not only California's but America's first-ever transgender governor.
Instead, the incumbent Democratic Governor Newsom defeated the recall election in a landslide winning 64% to 36% on the question of whether he should be removed from office with 74% of the vote now counted.
The recall election also included a second question asking voters who they would want to be elected in place of Newsom should he be booted from office.
Jenner came in 13th with 1.1% of the vote.
The election was seen as a major test for not only Newsom but also President Joe Biden who highlighted the significance of the vote at a rally earlier this week.
"The decision you're about to make isn't just going to have a — isn't just going to have a huge impact on California. It's going to reverberate around the nation and, quite frankly — not a joke — around the world," the president had said at Mr Newsom's final campaign rally.
Jenner who ran as a Republican failed to draw support from conservatives as well as liberals and the LGBT community after she famously declared earlier in the campaign that transgender athletes should be barred from competing in women's sporting competitions.
It is unclear whether she will run again in next year's regular state election, but she did take a swipe at the state in an angry interview with a Los Angeles television station following the recall results.
Jenner said that Newsom "didn't campaign on not one of his successes, because he doesn't have any."
"I can't believe that this many people actually voted to keep him in office. It's a shame, honestly, it's a shame. You kind of get the government you deserve."