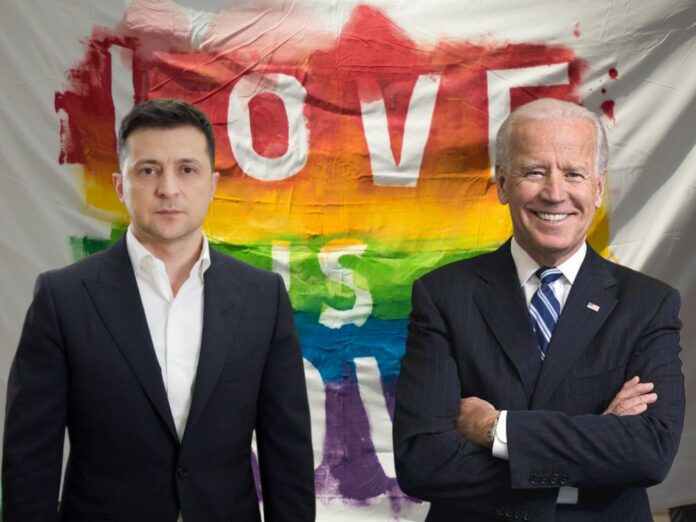 Following meeting with US President Joe Biden, Ukraine's president Volodymyr Zelenskyy has made a promise to fight for the rights of his LGBTQ+ citizens.
Ukraine, which has been slow at implementing LGBTQ+ rights leaving the nation's rainbow community facing widespread discrimination including, no legal recognition of same-sex relationships and discrimination in the workplace with no protections against discrimination on sexual orientation or identity, could soon be making more progress.
President Zelenskyy's comments were made in a joint statement with US President Biden: "With U.S support, Ukraine will continue to advance respect for human rights, civil liberties, and fundamental freedoms in accordance with international standards and obligations, as well as to fight racism, xenophobia, antisemitism, and discrimination against the LGBT+ community."
"Ukraine plans to strengthen accountability for violence against all persons regardless of gender, race, ethnicity, religion, sexual orientation, or political views, including through legislation," The statement read.
The joint statement follows the Congressional LGBTQ+ Equality Caucus' calls on Biden to raise the issue of LGBTQ+ rights with Zelenskyyo, sighting controversial new legislation being introduced to Ukraine's parliament that "would harm Ukraine's LGBT+ community."
Despite the bills in question which including an attempt to re-criminalize same-sex relationships, failing to pass, the Congressional LGBTQ+ Equality Caucus added, "We expect that they will continue to be introduced and to be a threat to Ukraine's LGBT+ community."