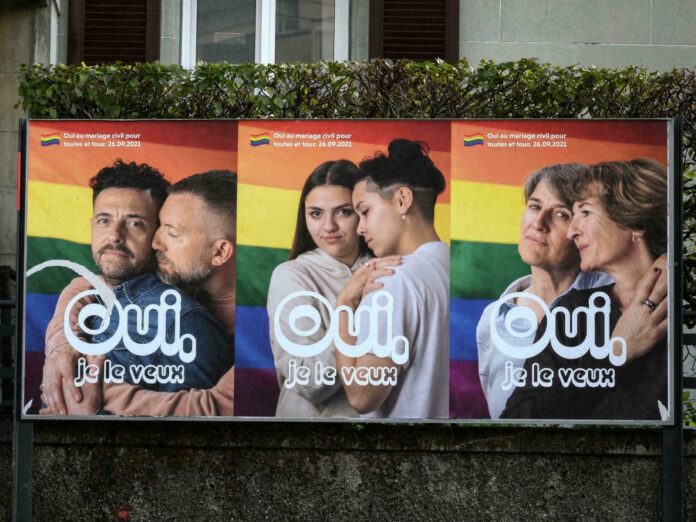 More than 60% of Swiss voters have backed marriage equality according to exit polls.
Switzerland is on the verge of legalising same-sex marriage in a nationwide referendum held over the weekend.
With polls closed, polling agencyGFS Bern have projected voters are going to back same-sex marriage with the measure passing 64% to 36%.
Civil unions for same-sex couples have been in place since 2007.
The Swiss parliament approved a bill last December allowing same-sex couples the right to marry, however, that was challenged by right-wing religious groups who gathered the 50,000 signatures needed to put the issue to a referendum.
The bill and subsequent referendum measure also allows same-sex couples to adopt children together and permits lesbian couples to use regulated sperm donation, an issue that became a focal point of the referendum campaign.
Monika Rueegger of Switzerland's right-wing Swiss People's Party (SVP) claimed the approved measure is a loss for "children's welfare."
"This was not about love and feelings, it was about children's welfare. Children and fathers are the losers here," Rueeggar told Reuters.
The Government urged voters to vote yes in the referendum in order to end the "unequal treatment" between heterosexual and same-sex couples.
Switzerland's LGBT community leaders have hailed the vote as a victory for equality and are planning to party as soon as the results become official.
"We are very happy and relieved," said Antonia Hauswirth of the national committee "Marriage for All", saying supporters would celebrate in Switzerland's capital Bern.