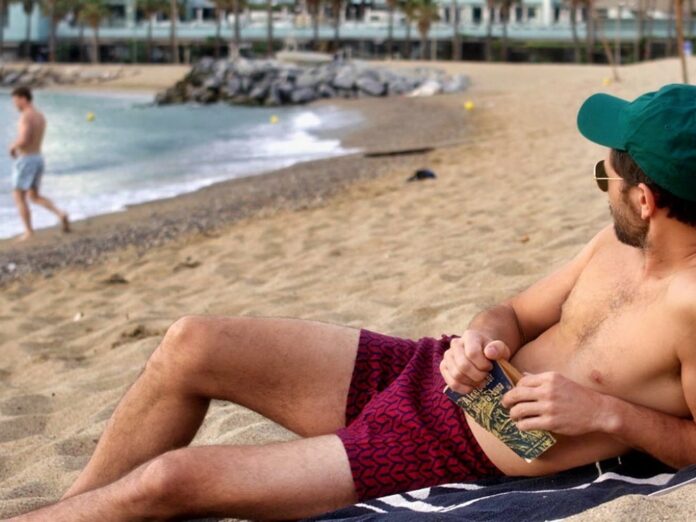 Completing Rialto Channel's 'Love All' event, 'End Of The Century' is a stunning film capturing romance across time and geography. In this film, two men meet in Barcelona, and after spending a day together, they realize that they had already met twenty years ago …
"With hues of "Weekend" and "Call Me by Your Name," Lucio Castro's poignant and sexy romance will break your heart and mend it all at once." – IndireWire
With twists of time that weave from the present to 1999, this film is similar to the sentiment of Richard Linklater's 'Before' film trilogy. The men realize that they had met before, 20 years earlier, when they were both in the closet about their sexuality and too afraid to pursue a relationship with each other.
What follows is both a healing and heart-wrenching exploration of desire and acceptance. The characters ponder the path they choose, sink into the hope that it could be recovered, and find peace that it worked out in the way it was meant to.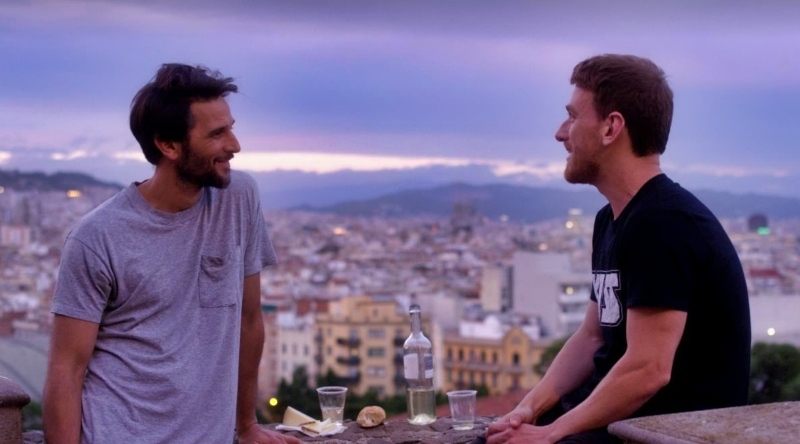 In doing so, viewers are reminded of the journeys and relationships in our own lives, and perhaps the subtle moments which could have turned into lifetimes, and connections that could still be in our own hearts.
"End of the Century is a sublimely haunting experience that will make you sigh in recognition of the what-ifs in your own life." – TheWrap
Lovers of Spain and the beauty of Barcelona will be taken away with the film's gorgeous summer setting, an exotic and touching blend of natural beauty and cultural charm.
The film had its world premiere at the New Directors/New Films Festival. After this, it had its Argentine premiere at the Buenos Aires International Festival of Independent Cinema, where it won the award for Best Argentine Film. It was subsequently screened at other LGBT and general-interest film festivals and won the award for Best First Feature at the Frameline Film Festival.
This gorgeous film is a directorial debut from Lucio Castro. The elegance of this story and Castro's ability to cross time while maintaining the intimacy of the story suggest an exciting future for his projects to come.
The film stars Juan Barberini, Ramon Pujol and Mía Maestro. The chemistry between Barberini and Pujol is balanced with a sensitivity and understanding that suggests deeper layers of emotion and love shared between these two lovers.
"It's a stirring and delicately reflective piece of work." – Los Angeles Times
The director also made a unique move in beginning the film with 12 minutes without dialogue, as the sole traveller arrives in Barcelona and embraces his surroundings. Before being broken by his initial conversation with his long lost lover, the film offers space to suggest the intimacy of travelling alone and how dialogue between people can make us lose sense of time. A potent theme in the film itself.
Travel with Rialto with this gorgeous film!
'End Of The Century' Premieres Monday 25 October, 8.30pm on Rialto Channel. Find more information, email yourself a viewing reminder or explore all of Rialto Channel's latest films on their website here.