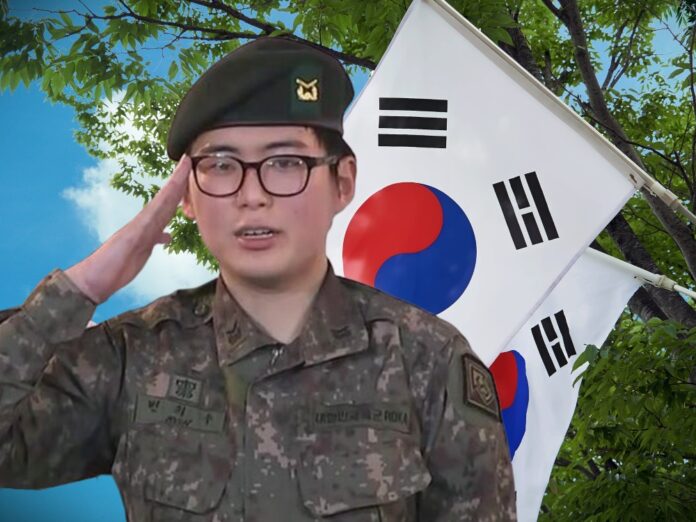 Despite a court ruling confirming that the discharge of the nations first known trans soldier was illegal, the South Korean military has decided to appeal, even after the soldier's tragic death.
The ruling by the Daejeon District Court earlier this month stated that the forceful discharge of staff sergeant Byun Hee-soo was "undoubtedly illegal and should be cancelled," and added that the army made the incorrect assertion that Byun was male when making its decision saying: it was "obvious that the decision should have been based on the premise that she was a woman." And that they "should have been considered as female when the military checked whether she was fit to serve."
Byun, who served as a tank gunner in Gyeonggi province, north of Soth Korea's capital, Seoul, was discharged from the army in January 2020 following her gender affirmation surgery.
After her discharge, Byun launched a groundbreaking legal challenge against her former employer (the South Korean army), which was dismissed in July 2020.
Not willing to give up on what she knew was wrong, Byun then filed an administrative suit alleging that her dismissal from serving in the military was, in fact, unconstitutional, a claim that the courts agreed with.
In a sad turn of events, Byun was found dead in her home in Cheongju in March 2021, resulting in her family inheriting the lawsuit and continuing to fight for her reinstatement.
Despite the court's confirmation that the discharge was illegal, The South Korean military, who initially said they respected the verdict, has since backtracked and now say they will appeal against the ruling.
"The defence ministry will thoroughly examine whether transgender people can serve in the military through policy research in consideration of the unique nature of the military and public opinion," explained A defence ministry official to Yonhap News Agency.
The official confirmed that the army had requested the justice ministry review the ruling.
Trans people are currently prohibited from joining the South Korean military. However, there are no specific policies about trans people who undergo gender affirmation surgery during their time in service.