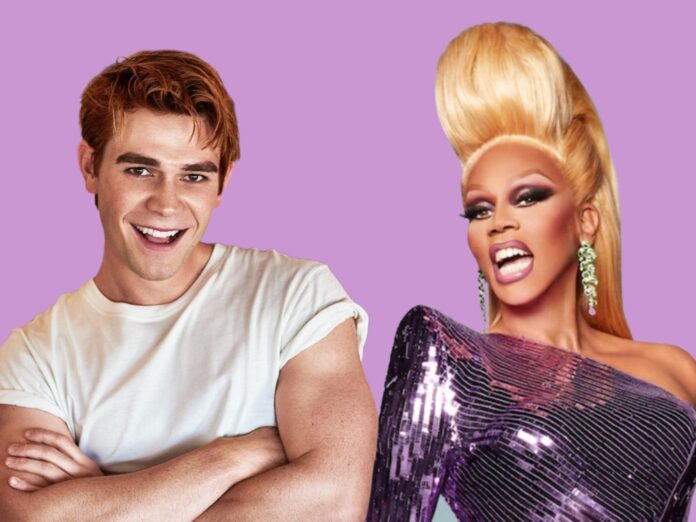 Kj Apa has discussed his dream of competing in RuPaul's Drag Race as his "feminine" alter-ego Fifi.
Speaking with NME, Apa explained how he was ready to take his alter drag ego 'Fifi' – who he has been transforming into since he was a child, to the next level.
"I love watching RuPaul's Drag Race, and I've told my agents I want to be on that show," the 24-year-old Kiwi explained.
"No one's asked me about Fifi before, but she's been living inside of me for a long time. I have quite literally known and messed with this character since I was eight, nine, ten years old. She allows me to express the feminine side of myself through moving and my physicality."
"My sisters would dress me up in drag as a kid — I'd put on lipstick and wear wigs and stuff – and I used to love exploring that part [of myself]. It was epic," he added.
Despite his many talents, Apa does concede that he isn't too hopeful about his chances of actually being on the show, let alone taking home the crown.
"RuPaul's Drag Race and the characters on that show, they're the real deal, they're the most authentic."
"I don't think I'd be allowed on that show because I'm not the real deal. But why did I share Fifi with the world? Because it's not something that I feel like I need to hide."
"I am proud of Fifi. I really enjoy that side of myself."