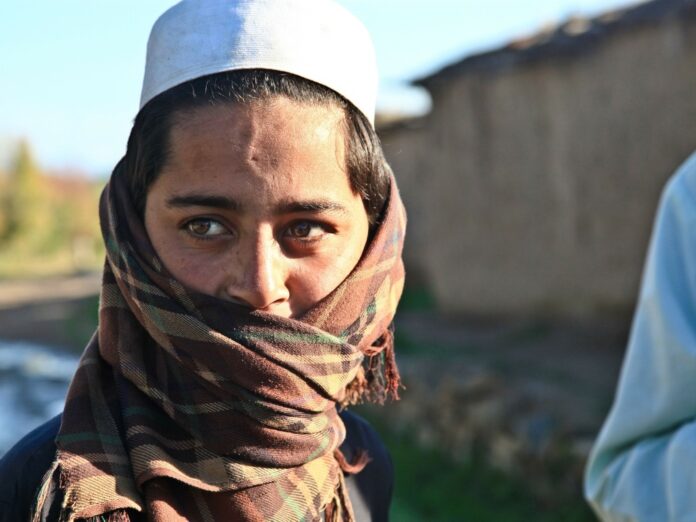 LGBTQ+ Afghans are now facing even more hostility in their own country after reports that the Taliban has compiled "a kill list" of LGBTQ+ citizens.
According to the executive director of Rainbow Railroad – a charity helping rainbow Afghanis flee the nation, the LGBTQ+ community is facing more adversity than ever following the Taliban's seizure of power in August.
The extremist militant group who hold strict views of Sharia law, are reported to have put together a "kill list" for queer people who are already feeling the brunt of the Taliban's cruelty.
"It is a really scary time", explained Kimahli Powell, executive director of Rainbow Railroad.
"We now know for sure the Taliban has a 'kill list' circulating, identifying LGBTQI+ persons," Powell explained to France 24.
Powell, who says that the Taliban likely compiled its list by paying close attention to the individuals whom international human rights groups were trying to evacuate, explains that "After the fall of Kabul, there was a lot of information sharing," and many of the individuals trying to flee did not make it out to safety.
According to Rainbow Railroad, the organisation has already received over 700 requests from queer people hoping to flee Afghanistan. Additionally, the organisation say they have identified at least 200 separate individuals who need to be evacuated for their safety.
Powell also adds that queer Afghanis have very few places to hide, with reports surfacing of LGBTQ+ people being handed over to the Taliban by family. "I think everyone's trying to navigate that environment, and so if the Taliban have identified LGBTQ+ people as a target, there's an incentive to turn them in," he explained.
Last week, Rainbow Railroad helped 29 LGBTQ+ Afghans flee to safety by obtaining refuge in the United Kingdom through a government initiative.