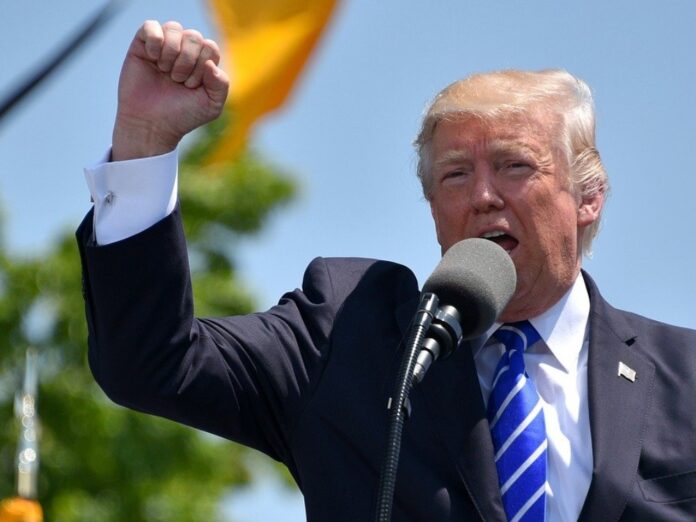 Former U.S President Donald Trump has promised that his re-election would see transgender athletes banned from competing across the United States.
Trump, who made history by becoming the first single-term president of the United States in almost 30 years, made his remarks during a 'MAGA' rally in Texas (his first in the state since 2019).
Speaking for over an hour, Trump made a wide range of promises to the crowd of supporters.
"We will ban men from participating in women's sports," he announced to the crowd before adding, "So ridiculous."
In typical Trump style, the former president also attacked Lia Thomas, a transgender swimmer from the University of Pennsylvania who broke two United States women's swimming records.
"Have you heard about the man who is on the swim team that I know well?" Trump stated while intentionally misgendering Thomas.
Not stopping there, Trump then moved on to weightlifters such as ground-breaking kiwi Laurel Hubbard, "But the best is the weightlifting records – they're going."
"One guy walks in with one hand … he broke the record that held up for 20 years. Take a look at the weightlifting record. Two ounces is unacceptable. They beat 'em by many, many, many, many, many, many pounds," Trump rambled on.
While much of the world has written off the idea of a Trump revival to the White House, some political commentators have also highlighted that a Trump win in 2024 would not be as far fetched as many believe. Especially with a lower than expected approval rating for the current president Biden.