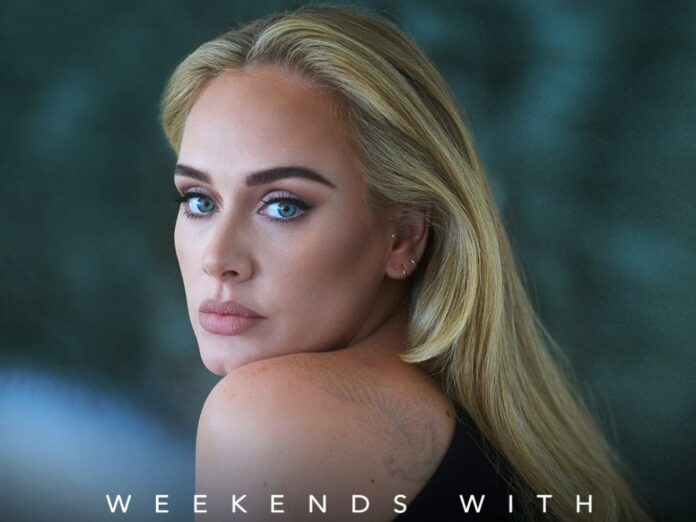 The British singer made the comments while accepting the Brit Award for Artist of the Year and doubled down on her statement after pole dancing on stage at London's G.A.Y.
Adele has been accused of being 'transphobic' on Twitter after saying she loves "being a woman" while accepting the Artist of the Year gong at the Brit Awards.
The 2022 ceremony combined the previous male and female categories into one, meaning only one artist of the year would be awarded.
While making history as the first artist to win the singular artist of the year award, Adele used her acceptance speech to comment on the change.
"I understand why the name of this award has changed, but I really love being a woman and being a female artist."
"I do!" the Easy on Me hitmaker exclaimed.
"I'm really proud of us, I really, really am."
The comments were met with rapturous applause from the audience within London's O2 Arena.
it's the second win of the night for @Adele, as she wins Artist of the Year! #BRITs pic.twitter.com/5poy7I9h9p

— BRIT Awards (@BRITs) February 8, 2022
However, the reaction on social media platform Twitter was not universally supportive with some users labelling the British singer 'transphobic.'
"Please, no, Adele, don't be a TERF (trans-exclusionary radical feminist)," one user tweeted.
"Who'd have thought Adele was a transphobe and would use her platform to call for the destruction of the trans community?" another twitter user raged.
Adele was not without her defenders however, with author Jane Symons tweeting, "A decade ago, if someone had said a woman would be criticised for the thought-crime of saying she liked being a woman, I would have laughed at such a ludicrous suggestion."
"Astonishing how a woman can go on stage, say how much she enjoys being a woman and being female and that's enough to label her a TERF" another person wrote.
The singer remained tight-lipped on the controversy until she appeared on stage at London's G.A.Y nightclub.
GALERA????? Adele tentando fazer um pole dance na boate Heaven pic.twitter.com/oh2h7DCqJv

— Portal Adele Brasil (@portaladelebr) February 11, 2022
After Adele treated fans to a brief pole dance, the evening's host Drag Race UK Vs The World star, Cheryl Hole, asked the singer to pick the winner of an amateur strip contest.
Adele picked winner, Marta, announcing, "I know I got a lot of shit the last couple of days… But don't we love females. Don't we love being fucking females. I pick her 100%. Fucking lovely. Fucking beautiful. Fucking confident with all these men around. Shit, we love being females don't we?!"
Adele talking with @CherylHoleQueen at the Heaven Night Club tonight.

— Adele Daily (@adeledailynet) February 11, 2022