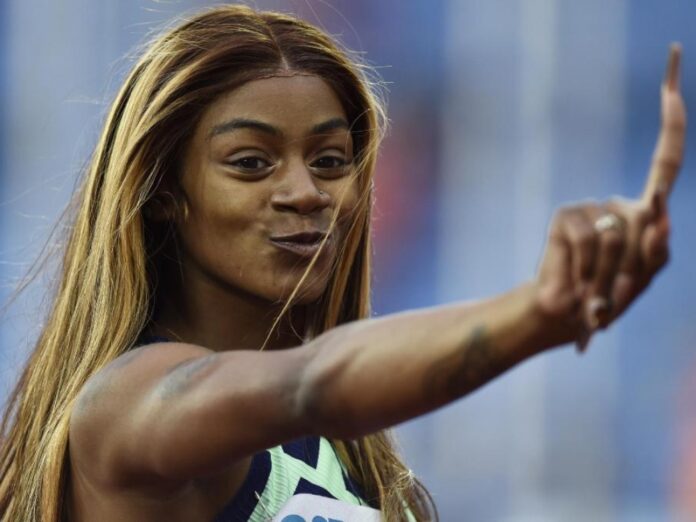 Openly queer US sprinter Sha'Carri Richardson has taken aim at the Court of Arbitration for Sport (CAS), accusing them of hypocrisy after allowing Russian Kamila Valieva to compete despite testing positive for performance-enhancing drugs.
Richardson made the comments on social media, highlighting the double standards around dipping after her disqualification from the 2020 Olympic Games in Tokyo after testing positive for marijuana during the US Olympic trials.
"Can we get a solid answer on the difference of her situation and mine?" Richardson questioned after the 15-year-old Russian figure skater who went on to win gold had tested positive for the banned drug trimetazidine at the Russian Figure Skating Championships at the end of December 2021.
Valieva, who is at the centre of the controversy, tested positive for the performance-enhancing drug within the last two months. However, the CAS announced that it would allow Valieva to continue competing at the 2022 Beijing Winter Olympics, saying that banning her from the games would cause her "irreparable harm."
Richardson, who says she used marijuana to cope after her mother's passing, questioned the CAS on whether race had something to do with the decision.
"My mother died, and I can't run and was also favoured to place top three. The only difference I see is I'm a Black young lady," Richardson queried.
CEO of the US Olympic and Paralympic Committee Sarah Hirshland also echoed Richardson's concerns saying in a statement that they were "disappointed" by the message the decision sends.
"It is the collective responsibility of the entire Olympic community to protect the integrity of sport and to hold our athletes, coaches and all involved to the highest of standards.
"Athletes have the right to know they are competing on a level playing field. Unfortunately, today that right is being denied. This appears to be another chapter in the systemic and pervasive disregard for clean sport by Russia."
"We know this case is not yet closed, and we call on everyone in the Olympic Movement to continue to fight for clean sport on behalf of athletes around the world."