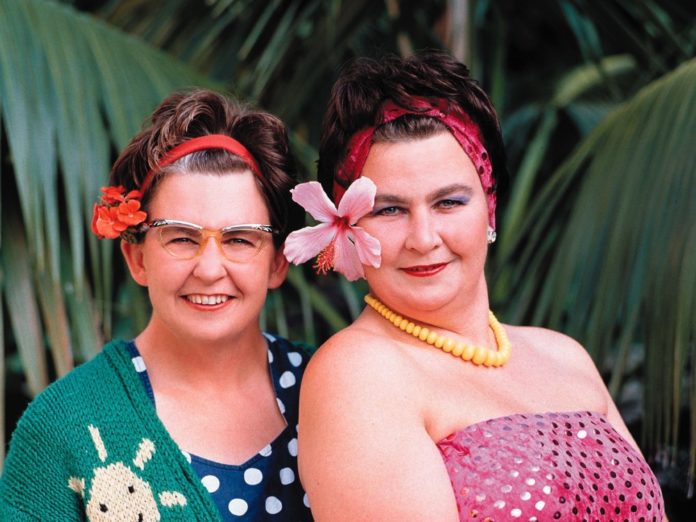 The twins have revealed they are both battling breast cancer.
Iconic lesbian musical comedy duo the Topp Twins have gone public with their private health battles.
The Topp Twins are widely regarded as the two most iconic lesbian entertainers in New Zealand, after decades of performing music and comedy together, with characters such as Camp Mother and Camp Leader, and Ken and Ken.
Now the pair have both been diagnosed with breast cancer.
Both Dames Jools and Lynda Topp have told their story to TVNZ's Sunday program which aired tonight.
This is not the first breast cancer battle for Jools, who was first diagnosed in 2006 at 48, she underwent surgery to remove her left breast and months of chemotherapy.
Last year she began to feel unwell again, not long after Lynda found out she also had breast cancer.
"So, all of a sudden, boom. In Covid, I can't be with Jools. I came out of the office at St George's Hospital and I sat in the car. I just burst into tears."
Dame Jools and Lynda are isolating away from each other during the Covid-19 outbreak in order to protect each other.
"I don't know what's harder – having cancer or not having Jools here," Lynda told Sunday.
You can watch their interview in full on Sunday on TVNZ on demand.