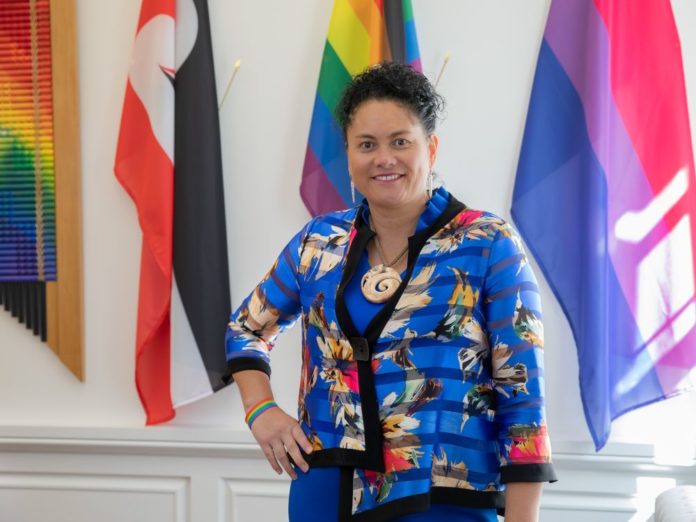 As Louisa Wall leaves parliament, she chats with Levi Joule about the highs and lows of her parliamentary career and what's next for her legacy.
Louisa Wall wants everyone to know she's not departing from public life anytime soon.
Wall makes it clear to express that her impending departure from Parliament after more than a decade is a "resignation, it's not a retirement."
How it got to this is somewhat of a tragedy. It's been widely reported that Wall wanted a place in Prime Minister Jacinda Ardern's cabinet. In 2018 the then member for Manurewa tells express that she arranged a one-on-one meeting with the PM to discuss the matter.
"I asked her (the PM) what I needed to do to be in her cabinet. She replied there was nothing I could do, and I wouldn't be in her cabinet."
That was it? "Pretty much."
"But for me, I just got on with my job and did it to the best of my abilities, it would have been nice to have been in Cabinet but at the end of the day there are many ways you can contribute as a Parliamentarian."
There's more than a hint of disappointment in Wall's voice as she recalls the incident.
Ultimately, to dwell on the internal politics of the New Zealand Labour Party as others in the media have done is to do a disservice to Wall and her achievements.
Other MPs may have packed up their bags and headed for the door after being told their political careers in effect had a ceiling, but not Wall.
"For me, the privilege of serving my constituents and my community meant I could move on and get busy doing other things. Just because I wasn't in Cabinet didn't mean I couldn't contribute to issues," Wall says.
"You just get on and do the job and find a way to serve."
And serve she did. Despite never sitting in Cabinet, Wall's 14-year parliamentary track record is impressive.
Wall has a reputation and legacy that is the envy of every backbencher in Parliament and more than a few current and former Ministers.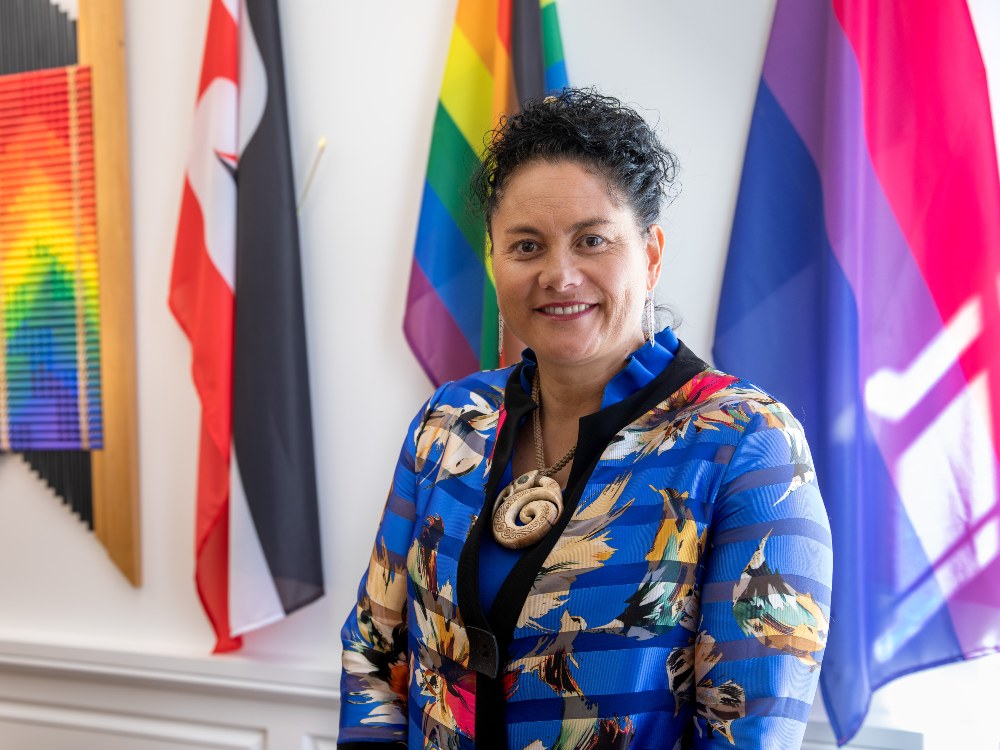 From marriage equality to abortion safe zones and overseeing the passage of new laws to ban revenge porn, amend birth certificate laws to allow deceased parents to be recognised and outlawing female genital mutilation, Louisa Wall leaves behind an extraordinary record.
To make the sort of impact Wall has is no accidental feat and she credits her ability to work across the Parliament as the key to her success.
The Labour MP's most recent legislative win was to establish safe access zones for abortion providers. In Wall's trademark style, she worked collaboratively across Parliament to achieve the reform as she did with achieving marriage equality.
It's that signature reform in 2013 that Wall will of course be most remembered for. It's changed the lives of thousands of same-sex couples in New Zealand. It also marked out Louisa Wall as someone willing to cross party boundaries to achieve change.
"It's really defined the work that I have done," she tells express.
While that may have come at a cost to her career progression, the long-lasting impacts of those reforms will stand the test of time as a result and the LGBT community would not be used as a "political football" which was a motivating factor for Wall.
"[Marriage equality] really was an example of a joining of the aisle of different personalities, but people who fundamentally believed in the right of individuals to determine for themselves how they wanted to live their lives," Wall says.
"It was a coming together of a lot of work and effort from our community. There were people who fought for years and years for civil unions and for equal marriage. It was on the backs of all the work from the pioneers of our rainbow community that I was able to use my privileged position to achieve the outcome."
The final bill passed 77 votes to 44.
Wall says without cross-party collaboration the bill wouldn't have passed and laments that this sort of parliamentary teamwork which saw it happen doesn't occur enough.
"I don't think there is enough opportunity for us to work collaboratively across the house, although I have been pleasantly surprised by the safe areas abortion legislation's passage by 108 votes to 12," Wall says.
Parliament will be the poorer for Wall's departure as she leaves to take a Ministry of Foreign Affairs role as Ambassador for Pacific Gender Equality.
This is however not the end of Wall's political career, and she won't rule out running once more for parliament. At just 50, she has plenty of time left and unfinished business to complete.
"I'm very clear that I'm resigning, I'm not retiring. I've had other instances in my sporting career where I've had to sit on the sidelines before. In some ways, I reluctantly leave, because I have more to give."