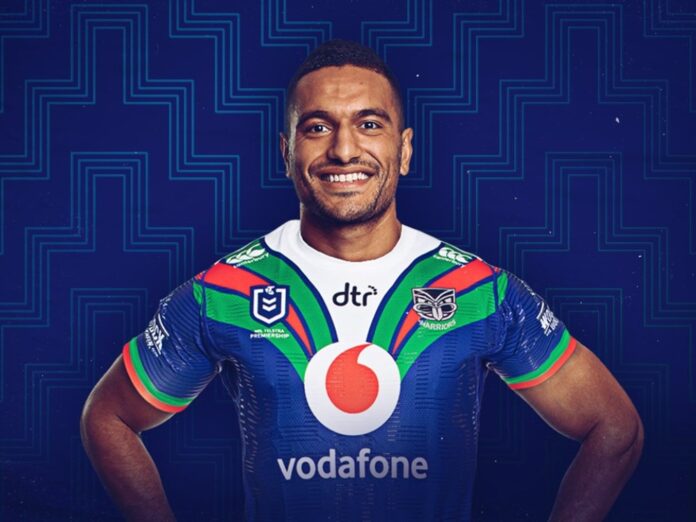 Marcelo Montoya becomes the first NRL player to be suspended for using homophobic language.
The New Zealand Warriors have made headlines and history for all the wrong reasons with Marcelo Montoya banned for four matches after making a homophobic slur last Friday night.
Montoya received the suspension at the NRL judiciary on Tuesday night after referring to North Queensland Cowboys winger Kyle Feldt as a 'faggot' last week.
Montoya yelled: 'Get up Kyle, you faggot' as Feldt lay on the ground awaiting medical treatment during the Warriors' 25-24 win on Friday.
The slur was broadcast live on television.
The National Rugby League has taken swift action against the Warriors winger, issuing a four-match suspension, the first disciplinary action for using homophobic in the competition's 24-year history.
Chief Executive Andrew Abdo said Montoya's choice to use homophobic language on the field was "unacceptable" and "will not be tolerated."
"It doesn't matter where you are born, your gender or sexual orientation – rugby league is for everyone."
"The homophobic language used in Friday night's game between the Warriors and the Cowboys was unacceptable. It will not be tolerated. I commend the Match Review Committee for referring the matter to the Judiciary and I support a suspension being imposed" Abdo said on Tuesday night.
"This is a reminder to all players that the game will not tolerate such conduct."
The suspension comes after Ian Roberts – the NRL's first openly gay player said the league did not act fast enough.
"I'm obviously disappointed about the incident, it's saddening, I understand things are said in the heat of the moment, but there needed to be a quicker response from the clubs and the NRL," Roberts told the Sydney Morning Herald on Monday.
"To leave it for two days … what was said was very audible over the telecast."
"I don't care if someone calls me 'f—-t' but I've said it so many times, there are people out in the suburbs and regional areas who are really struggling with their sexual identity, and those comments have consequences.