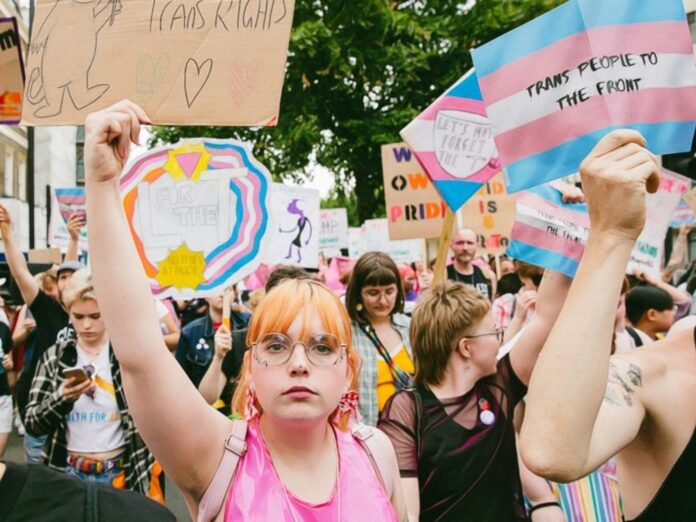 Thousands of protesters have taken to the streets of London to showcase their disapproval and frustration over the Government's proposed conversion therapy ban that excludes trans people.
According to organisers, over 3,000 people gathered outside the Prime Minister's residence at Downing Street on Sunday the 10th of April.
Holding placards reading "ban conversion therapy" followed by "what do we need in it? trans people", the demonstrators which included RuPaul's Drag Race UK stars Ella Vaday and River Medway, ground London traffic to a halt to highlight the trans-exclusionary legislation.
The protest follows widespread criticism from many LGBTQ+ campaign groups, medical specialists, and several government officials, lawmakers, and advisors who have slammed the Government's policy, questioning how such an at-risk and vulnerable part of the community can be excluded.