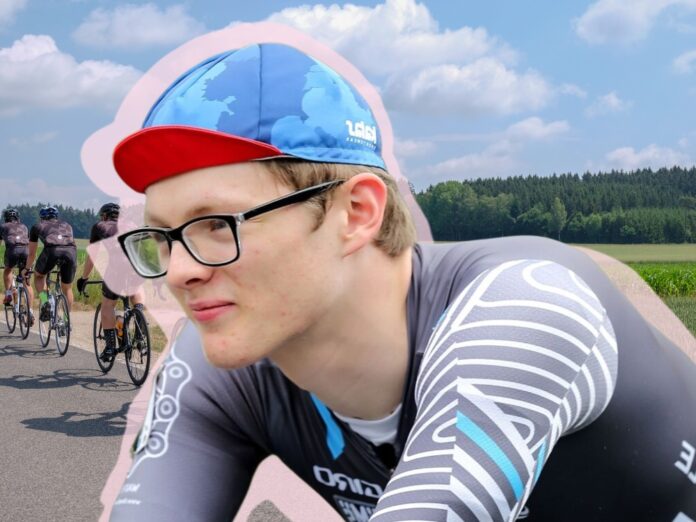 Trans cyclist Emily Bridges has spoken out for the first time following being banned from competing in the British National Omnium Championships.
Bridges, who came out publicly as trans in October 2020, had previously been able to compete in a female category under British Cycling's policy, which stated that trans cyclists must meet a certain testosterone level for at least 12 months ahead of competition.
However, on the 30th of March 2022 – Just three days before the Championships – British Cycling announced that the Union Cycliste Internationale (UCI) had since ruled that Bridges would not be allowed to compete "under their current guidelines."
With the UCI (who are the sports governing body) Giving no further information, Bridges spoke out, saying she did, in fact, meet the criteria for transgender female cyclists.
"For the last six months, I have been in contact with British Cycling and the UCI over the eligibility criteria I would need to meet as a transgender woman in order to race in the female category at the British National Omnium Championships … In that time, I have provided both British Cycling and UCI with medical evidence that I meet the eligibility criteria for transgender female cyclists, including that my testosterone level has been far below the limit prescribed by the regulations for the last 12 months."
"I still have little clarity around their finding of my ineligibility under their regulations," she said explained before adding: "I am an athlete, and I just want to race competitively again, within the regulations set by British Cycling and UCI after careful consideration of the research around transgender athletes."
No one should have to choose between being who they are, and participating in the sport that they love. – Emily Bridges
Bridges confirmed that she is in contact with British Cycling and the UCI and added that she hopes they will reconsider their decision "in line with the regulations."