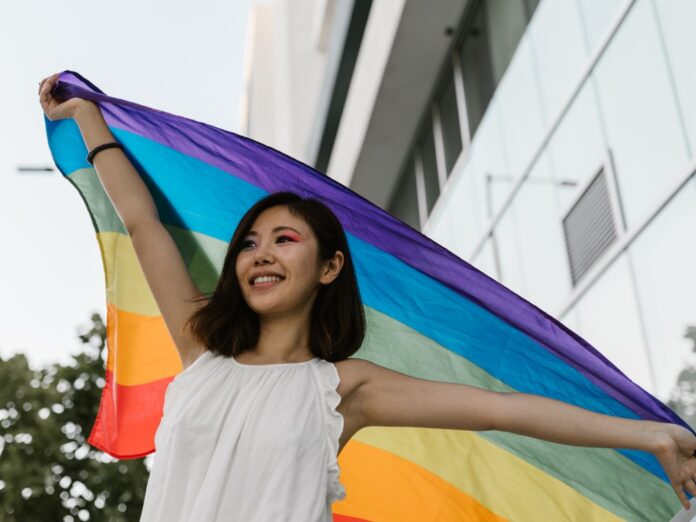 A security official for Qatar's FIFA World Cup has highlighted that LGBTQ+ Pride flags could be confiscated during the tournament, adding that such demonstrations should be done where they are accepted.
The 2022 FIFA World Cup is set to take place in Qatar, a nation where homosexuality for Muslims is punishable by death under Sharia law.
According to reports from Metro, Major General Abdulaziz Abdullah Al Ansari, an official overseeing security at the World Cup, explained that LGBTQ+ Pride flags could be confiscated, adding it would be for the fan's protection from being attacked.
'If he raised the rainbow flag and I took it from him, it's not because I really want to, really, take it, to really insult him, but to protect him."
"Because if it's not me, somebody else around him might attack … I cannot guarantee the behaviour of the whole people. And I will tell him: 'Please, no need to really raise that flag at this point.'"
"You want to demonstrate your view about the [LGBT+] situation, demonstrate it in a society where it will be accepted," Major General Abdulaziz Abdullah Al Ansari continued.
"We realise that this man got the ticket, comes here to watch the game, not to demonstrate a political act or something which is in his mind. Watch the game. That's good. But don't really come in and insult the whole society because of this."
The Major General's statements follow widespread backlash towards Football's global governing body, FIFA, who selected them as the host nation despite the persecution of LGBTQ+ people.
While Al Ansari described LGBTQ+ demonstrations and Pride flags as an "insult" to Qatari people, he also bizarrely insisted that LGBTQ+ fans were welcome at the World Cup.
"Reserve the room together, sleep together – this is something that's not in our concern. We are here to manage the tournament. Let's not go beyond, the individual personal things which might be happening between these people."
"Here, we cannot change the laws. You cannot change the religion for 28 days of World Cup," he added.
Al Ansari's comments also fly in the face of Qatar's 2022 World Cup chief executive Nasser Al-Khater who assured Fifa in 2020 that pro-LGBTQ+ displays, including Pride flags, would not be removed.
"When it comes to the rainbow flags in the stadiums, FIFA have their own guidelines; they have their rules and regulations," said Al-Khater. "Whatever they may be, we will respect them."
"We have a country that's conservative. However, we are a welcoming country. We are open and welcoming – hospitable. We understand the difference in people's cultures. We understand the difference in people's beliefs, and so I think, again, everybody will be welcome and everybody will be treated with respect."
Along with Qatar's harsh anti-homosexual laws with extreme punishments, the Qatari government outlaws its citizens from campaigning for LGBTQ+ rights and does not recognise same-sex marriage or civil partnerships.