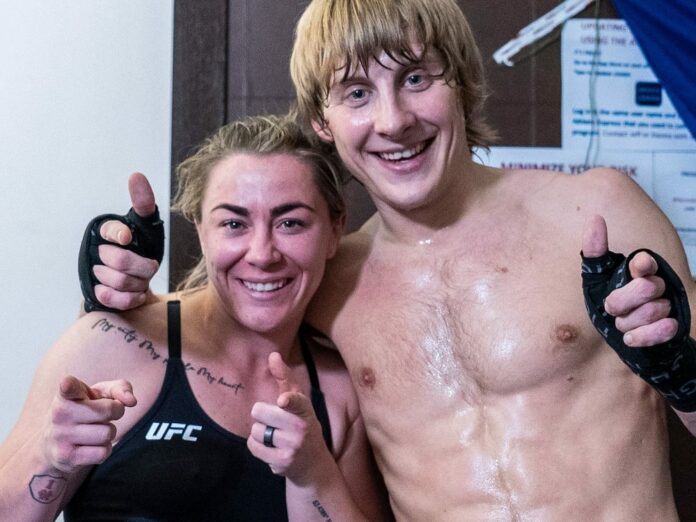 Openly gay UFC fighter Molly 'Meatball' McCann is a combat sports star whose career is on the rise but outside of the Octagon, she is an author helping kids with their coming out journeys and inspiring other athletes to be their authentic selves.
"You get conditioned to not be emotional and respond with emotion. You can't just attack back, you have to stay composed and pick your timing," answers McCann when asked what it's like to get hit for a living.
It might be just another day at the office for the mixed martial artist who experienced a career-high in March, when she finished opponent Luana Carolina with a spinning back elbow, in what many pundits consider to be the spectacular knockout in women's mixed martial arts (MMA).
"It's six Olympic disciplines all rolled into one," says McCann describing her sport which combines boxing, jiu jitsu, judo, karate, taekwondo, and wrestling; but is often still often written off as cage fighting by an older generation. McCann believes thanks to household names like Conor McGregor and NZ champion Israeli Adesanya, the younger generation views MMA as a legitimate sport, but tells us she often avoids telling older people what she does for a living, "because I can't be bothered with the conversation and educating them to be honest!"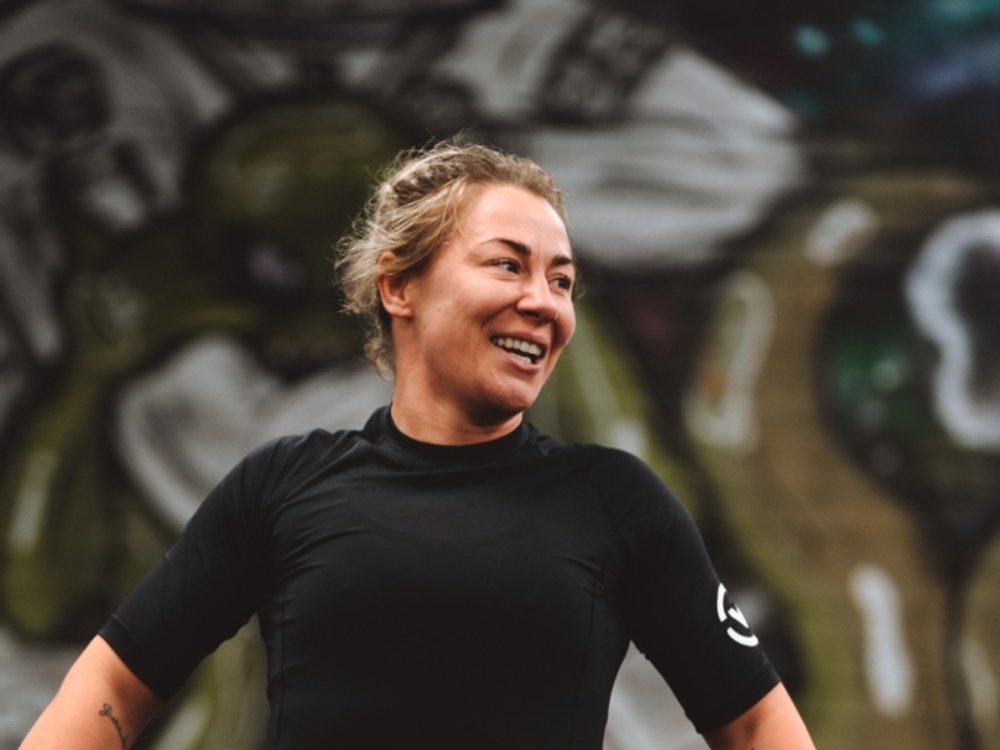 Last year, however, McCann added an additional job title to her resume, publishing her first book Be True To You, through Amazon. A children's book, Be True To You describes McCann's coming out journey and encourages queer kids to love and accept themselves.
"Growing up, my mum said, 'you need to pick who you're fighting for?' She brought me up to pay it forward and help in the community. She helps recovering drug and alcohol abusers. I've always represented my local area and the children there who are quite vulnerable because it's a high 'anti-social behaviour' area. But this time I felt I needed to do something for my LGBTQ+ community," McCann tells us.
"There's no out gay males in combat sports. Not one! So I became an ambassador for Stonewall. I used to play football and wear the Pride laces on the pitch, and when I transitioned to MMA, I put the rainbow laces in my boxing gloves… Statistically, there must be closeted men fighting and I want to help change that for the younger generation, so they don't have shame and feel they have to hide their true selves."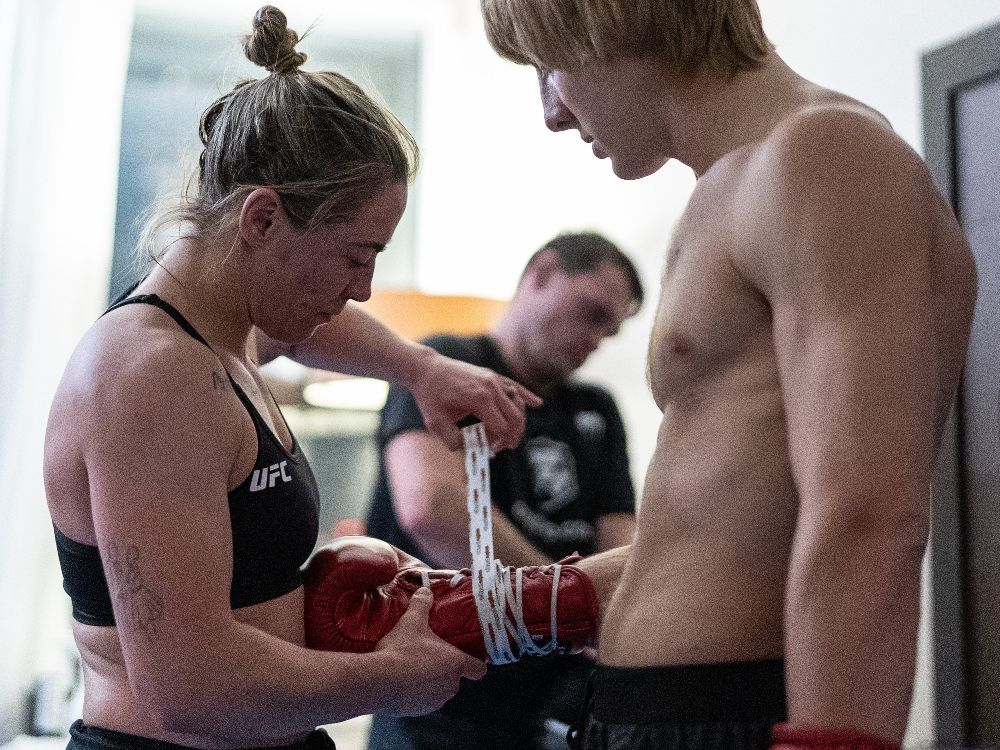 McCann embarked on her passion project between fights, writing the book with her sister Colette, making sure the story was one her six-year-old nephew Freddy could understand, before getting her friend Sean to illustrate it.
"From the day of having the idea, to the day of it being approved to sell on Amazon was only about six weeks. It was a quick turnaround so we could get it released on the last day of Pride Month, with all proceeds going to Stonewall," she says proudly.
McCann laughs telling us that her grandmother now prefers to tell people that she is a 'children's author' rather than an MMA fighter, but no make no mistake MMA remains McCann's ultimate goal.
In 2013, McCann was studying Physical Education at Liverpool University and coaching soccer in America during her Summer breaks. On the 23rd of February, everything changed when the UFC (MMA's biggest promotion) presented its very first women's fight, as Ronda Rousey battled Liz Carmouche in the main event of UFC 157. The bout's winner, Rousey, instantly became one of the biggest stars the sport had ever seen. "I started MMA the next day," McCann tells us.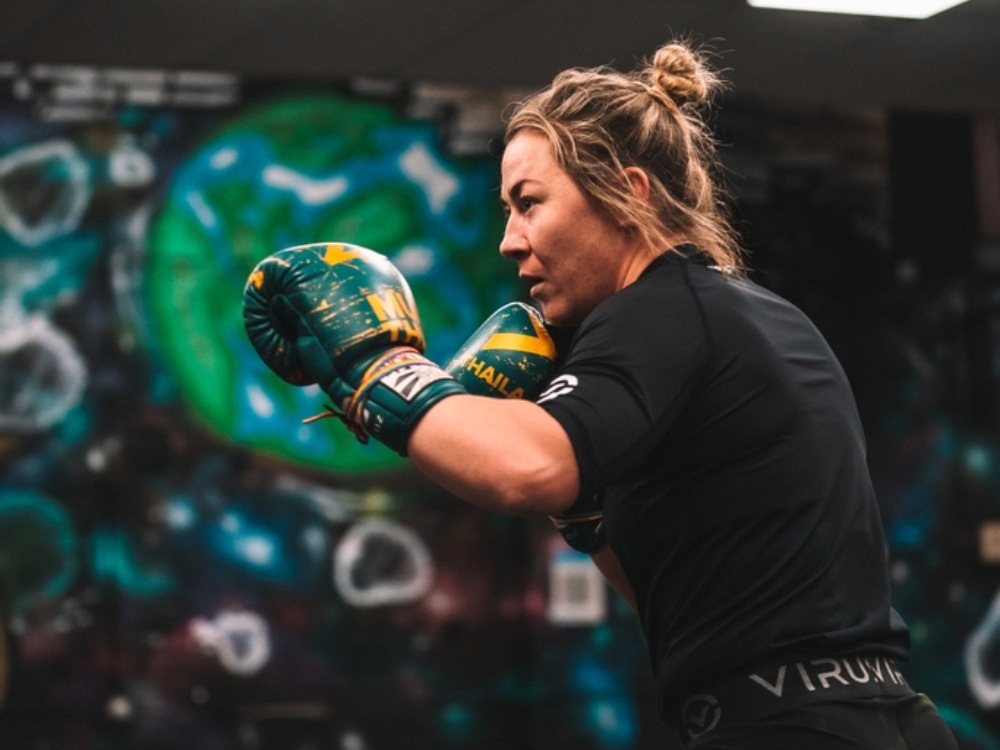 The arrival of female fighters in UFC included many openly gay women, some of whom dated other fighters in the sport. McCann tells us her queer MMA icons are Amanda Nunes (the woman widely considered to be the greatest female fighter of all time) and her wife Nina Nunes who also competes in a lower weight class.
With so many openly gay women finding success in the sport, it's disappointing no male fighters have come out.
"I can't put my finger on why," admits McCann, but tells us she is optimistic for the future. "The first male NFL player came out this year, the first ice hockey player, the first professional soccer player in Australia… it's moving forward!"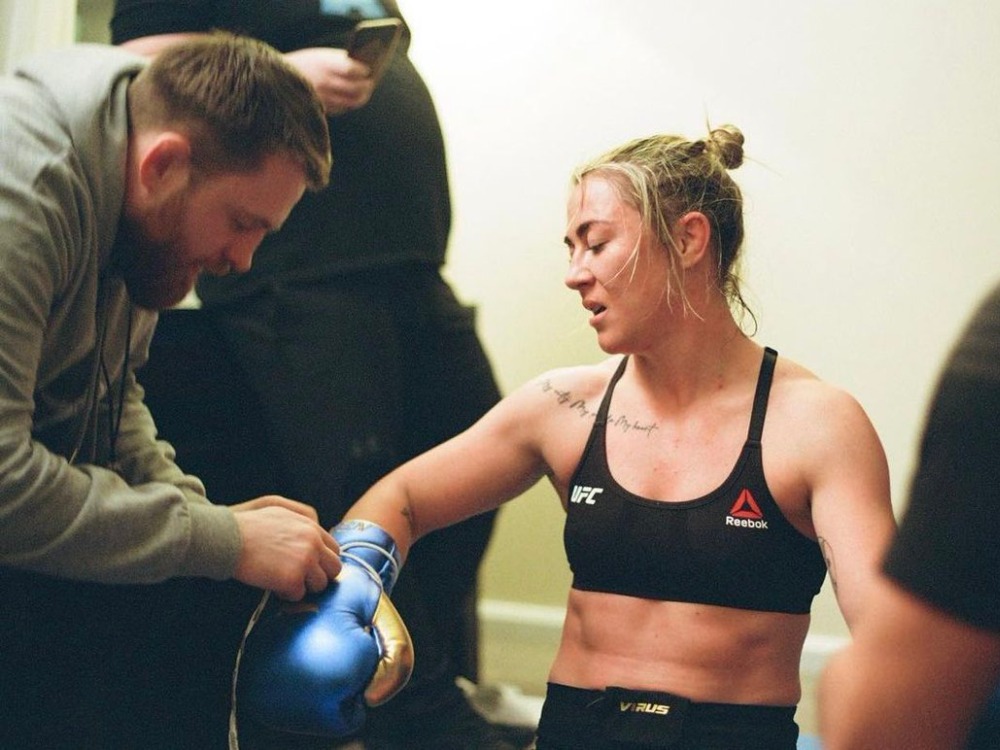 For now, McCann must focus on her own career. Currently, she does not have a bout scheduled, but the champion in McCann's Flyweight division, Valentina Shevchenko, is due to defend her title at the UFC's first-ever PPV event in Singapore on 12 June.
"She's probably one of the best to ever do it. If her current opponent ends up pulling out, I would love to step in and test myself against the best!"
Molly 'Meatball' McCann's Be True To You is available now on Amazon. Her fights can be found at ufcfightpass.com