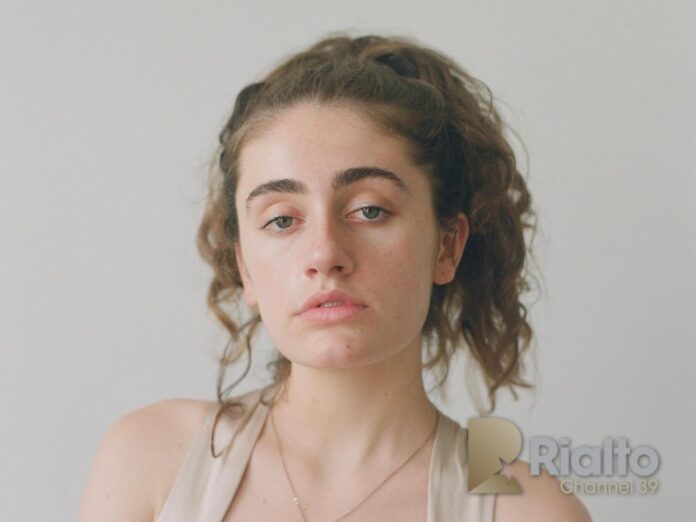 Specialising in quality independent films, international films and documentaries Rialto Channel features stories told from unexpected perspectives. This June, that unique lens is on display in rainbow gems Miss (France) and Shiva Baby (USA).
---
MISS
Miss is the first major acting role for Alexandre Wetter, a model who has made a career out of defying gender norms. Alexandre plays Alex, who, from a very early age has dreamed of becoming Miss France.
A chance encounter with an old school friend inspires Alex to pursue the seemingly impossible.
Director Ruben Alves (The Gilded Cage) is said to have been inspired to cast Alexandre after seeing them walk the catwalk for Jean-Paul Gaultier at Paris Fashion Week, dressed in items from Gaultier's women's collection.
"I don't see myself as a cisgender person," Alexandre told French Vogue when promoting the film. "What is most important to me is precisely not identifying myself, not locking myself in a specific box in which I am condemned to remain. I love being free."
In parallel to Alex, Alexandre says when they were a child they were happiest, 'dressing as a girl and playing with girl toys.'
"As soon as I reached adolescence… young people like me and even adults did not allow me to do certain things or behave in certain ways… I became a very introverted kid.
"Although we have a lot in common, I had to learn a lot from the character. Ruben gave me a golden opportunity to play a very subtle character, for which precision was a priority.
"I incorporate a universal character, which goes beyond sex and gender. It is a character determined to live their dreams and listen to their desires," Alexandre told French Vogue.
Indeed, Alex is a character who speaks to everyone by defying their critics and reaching for the stars. As Alexandre concludes, the success of Miss's narrative is because it focuses on, "the traits we have in common to better appreciate our differences."
---
SHIVA BABY
A personal project for Director Emma Seligman, Shiva Baby is based on a short film she created in her final year at NYU.
The film sees protagonist Danielle unravel when she runs into her sugar daddy, his wife and her successful (soon to be lawyer) ex-girlfriend at a shiva (a Jewish post-funeral mourning event) she attends with her parents.
"Shiva Baby is about a young woman grappling with family, tradition, and independence. More importantly, though, it is about that bitter realization many young women face when they realize that their sexual power isn't as far-reaching as they thought and that their self-esteem can't be entirely built upon sexual validation. For some women, this process takes years," the director explains, admitting at the time she wrote the short, "some of my close friends were sugar babies and like many girls at NYU, I briefly tried to be one too."
A dark comedy, Emma says she set Shiva Baby at a shiva, because, "they always amused me because, despite the fact that someone just died, people still ate bagels, complained, showed off their children, asked nosy questions and crossed personal boundaries… the perfect setting for a coming-of-age story."
"Family events can be filled with the utmost love and warmth, but they are also pervaded by generational differences that make you question your untraditional or non-existent career path and your queerness."
Shiva Baby is equally funny as it is harrowing; a story filled with insightful depth about the parts of ourselves we reveal to people as we find our authenticity. Keeping her audience front of mind while working on the film, Emma placed a mission statement on her desk.
It read, "I want other young women to feel heard in their insecurities that have been inflicted upon them."
Miss premieres on Rialto Channel on Monday 20 June. Shiva Baby premieres on Rialto Channel on Friday 24 June. For more information visit rialtochannel.co.nz