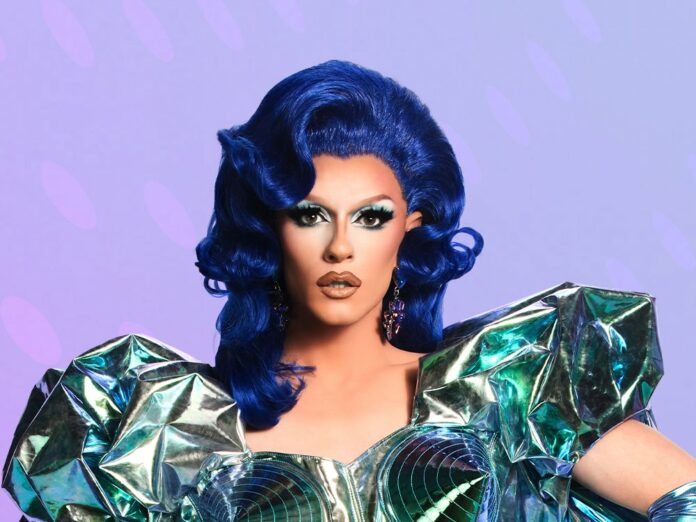 Hailing from all over New Zealand and Australia, 10 queens handpicked by RuPaul herself will compete in Season 2 of Drag Race Down Under. Ahead of the premiere on TVNZ+ on Saturday 30 July, we meet our queens!
Will Aubrey Haive do Timaru proud?
Where did you grow up and how was growing up for you?
I grew up in small-town Timaru, which as a closeted queer kid, I found it quite challenging. I denied any allegations of being queer because I was taught and saw around me that being queer was bad. It was quite obvious I wasn't like most of the other boys in Timaru, I was one of the very few that did the local musicals and was in the dance classes… it did feel quite alienating at times. I was always out and about performing around Timaru and managed to build quite a name for myself, which is when I realised that the blessing of a small town is that when the good people of the community rally behind you, they support with all their heart. Those kind people eventually drowned out the negative voices and gave me the courage to really pursue my passions.
Being on national television as a Drag Queen representing Timaru is very special to me, and I hope I can be a light for the queer people growing up in Timaru now to show them it gets better, and to be proud of who they are!
When did you first discover drag and what attracted you to this art form?
I started drag in the lockdowns in Melbourne. I had heaps of friends that did drag, and I've always wanted to try it myself, but I knew from watching them just how difficult it all is. As a perfectionist Virgo, I knew if I was going to do it, I'd want to get the craft down before letting anyone see me, so I worked hard during lockdown to perfect everything. The art form of drag brings together so many elements that I love, performing, fashion, makeup, and branding, it just seemed correct for me. Having only been doing it for just over a year on the show, I knew I had plenty of room to grow and learn from the experience and I'm so glad I was able to do so.
What are your plans after the season screens? What new and exciting projects do you have in the pipeline?
I'm planning to release some original music to perform around Australia and New Zealand. I'm hoping my music will be a little different to what fans usually hear from drag artists and use the acoustic songwriting styles I grew up busking with on the streets of Timaru with.
RuPaul's Drag Race Down Under Season 2 will premiere on TVNZ+ at 6pm on Saturday 30 July!