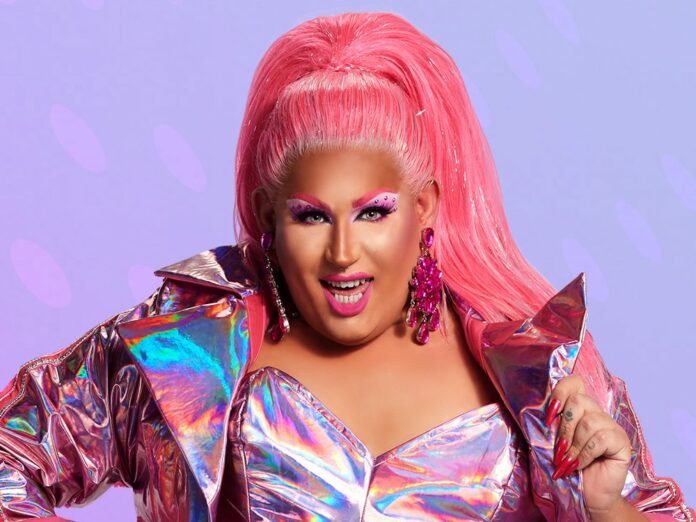 Hailing from all over New Zealand and Australia, 10 queens handpicked by RuPaul herself will compete in Season 2 of Drag Race Down Under. Ahead of the premiere on TVNZ+ on Saturday 30 July, we meet our queens!
Does Camden's Pomara Fifth have what it takes?
Where did you grow up and how was growing up for you in that town?
I grew up in a little town called Camden, where playing football and going to the pub was essentially all there was to do there as a teenager and young adult. The town is still a little backwards when it comes to inclusion and celebrating the LGBTQIA+ community.
When did you first discover drag and what attracted you to this art form?
I discovered drag early on when my mum got me, 'Priscilla Queen Of The Desert', the movie (I think she knew) and growing up watching that as well as 'To Wong Foo' then in 2014 when I went out with my gay friend to a bar on Oxford Street and saw this drag show and I knew then and there I wanted to do that, so I went home and started!
Why did it mean so much to you to secure that spot?
I really wanted to represent my culture and my drag form on the show and really show that drag is for everyone! No matter what size shape or background! It opened so many things for me personally and I think because of the uninhibited freedom it provides it really can be therapeutic.
What are your plans after the season screens? What new and exciting projects do you have in the pipeline?
I'm not one to reveal something too early but the pipeline is full and I'm excited to bring some fun and exciting things and share my love fOR this art form to the world!
RuPaul's Drag Race Down Under Season 2 will premiere on TVNZ+ at 6pm on Saturday 30 July!