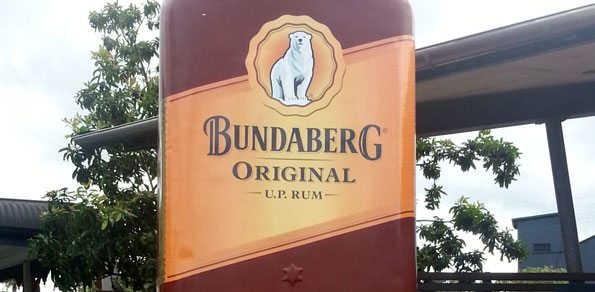 Aaron Halliwell samples the sights, sounds and rum in a legendary Australian hick town.
Queensland has long been a favourite getaway for Kiwis, and with direct flights to Brisbane, Cairns, the Gold Coast, and the Sunshine Coast, it's an easy place to get to. However, after years of heading to Brisbane and the Gold Coast regularly, I thought it was time to check out somewhere a little different.
Bundaberg lies 385 kilometres north of Brisbane in the heart of sugar-producing country. Most people know it for the famous rum and ginger beer produced there. I knew it as being the setting of Kylie Minogue's 1989 movie debut, The Delinquents – that seemed as good a reason as any to head there.
Getting there is easy, with both Qantas and Virgin Australia connecting to New Zealand flights in Brisbane, there's also Queensland's famous Tilt Train, or you can do what we did and make the five-hour drive north – it's mostly decent highway. Just don't make the mistake of stopping at Gympie on the way up – it's as hideous as the name sounds!
The obvious thing to do in Bundaberg is to take a rum distillery tour. For $25 you get a fascinating insight into how the rum's made – complete with a tasting trip to a huge molasses vat (yum!), as well as a couple of free drinks at the end. I'm not a big rum drinker, but even I couldn't resist walking away with the exclusive chocolate-flavoured liquor and one of their award-winning limited edition craft rums. We were also looking forward to seeing how they make their ginger beer, but it turns out that's a different company, who knew?
Bundaberg was also home to aviation pioneer Bert Hinkler who was the first person to fly solo from England to Australia, and the first person to fly solo across the Southern Atlantic Ocean (he later died in a plane crash in Italy). They're rightly proud of him here, with the main shopping mall, Hinkler Central, being named after him, and references all over town. If you're an early aviation buff, check out his museum in the beautiful Botanic Gardens.
Of course, what's a trip to Queensland without the beach? Fortunately there's a couple of beauts in nearby Bargara. All are patrolled during summer months, and even in April, the water at Kellys Beach was warm and full of tropical fish to swim with. Follow that up with a Bananarama-flavoured ice cream from Bargara's Ice Cream & Kebab shop (yes, we thought it was an odd mix too!) and a walk along the waterfront promenade, and you've had yourself the perfect summer's day.
There's plenty of accommodation to choose from, with backpackers – including spending a night in an old police cell at the converted ex-police station Cellblock Backpackers – through to luxurious resorts located on beautiful Bargara Beach.
And food? There's heaps of choice available from all the usual fast food suspects through to fine cuisine. Make sure you check The Club Hotel in the centre of town, great prices, and great food. We also loved our breakfast from Kym's Kitchen – a little bit trashy, but cheap and delicious!
Bundaberg's a great place to head for a few days in a more relaxed setting than the usual Queensland setting, just don't bother turning your Grindr on – nothing to see here!
 Article | Aaron Halliwell