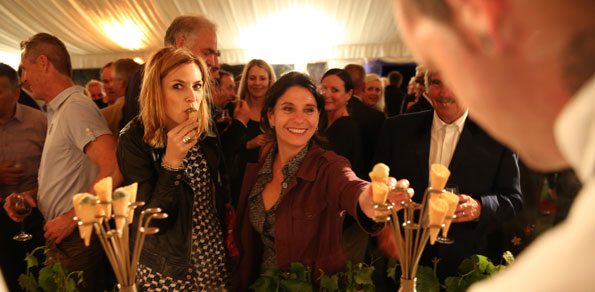 Alexia Santamaria is the co-author popular blog www.cheapeats.co.nz the Auckland guide to eating great food without going bankrupt.
Hawke's Bay is the place to be for food lovers in June as the fabulous winter FAWC (Food and Wine Classic) kicks off. FAWC is a is a series of one off, out of the box food and wine events – the perfect solution for the cold-weather blues. Get up close and personal with winemakers, artisan producers and chefs and eat and drink yourself silly in this stunning part of the country.
FAWC: Four weekends of June 2014 ( 6th-8th, 13th-15th, 20th-22nd, 27th-29th). See www.fawc.co.nz for event details and tickets.
Article |  Alexia Santamaria 
Photo | Richard Brimer