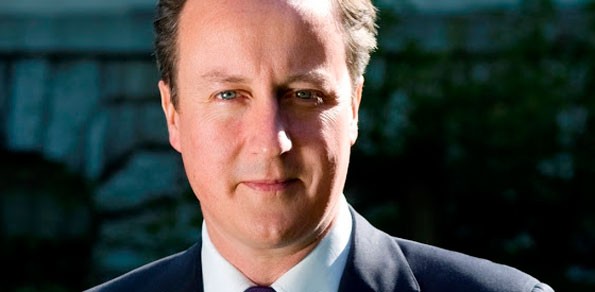 British PM, David Cameron has written a very positive column on the eve of this weekend' London Pride.
'Since last year's event there has been one huge, historic change in Britain: the institution of marriage is now open to all. Whether you're a man and a man, a woman and a woman or a woman and a man, your love for one another is equal in the eyes of the law. Since the Same-Sex Couples Act came into law in March, couples across the country and across the capital – from Peckham to Putney, Wimbledon to Walthamstow – have been demonstrating their love and commitment by tying the knot. This would not have been possible without the support of so many people who are at Pride. So, thank you – you have made history,' Cameron wrote in a column on PinkNews on Friday.
On the 'freedom' theme of this year's Pride, he said, 'I want this to be a country where all children are free from the fear of bullying, where elderly people have the freedom to be who they are, where our sportsmen and women have the freedom to achieve – people like Tom Daley, Claire Harvey, Nicola Adams and Casey Stoney, who proudly represent this country – and where no-one is at risk of the sickening homophobic attacks that, sadly, still happen on our streets.'
He added that the UK is 'committed to improving LGBT rights across the planet' and has raised his concerns about the treatment of gay people in Russia with President Putin, and the Foreign Office presses the case for positive change around the world.
'The values of tolerance, freedom and respect – these are the values that define us in Britain. Not only should we take great pride in them,we should encourage the rest of the world to take our lead."
 Article |Paul Rose
 Article | Paul Rose