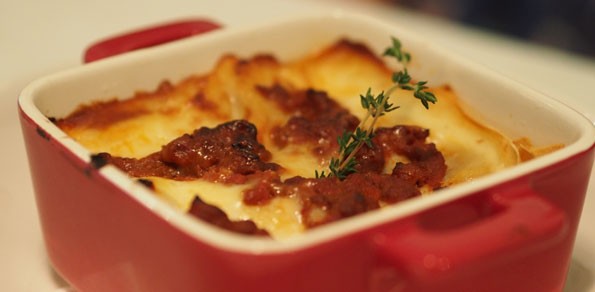 Alexia is the co-author of popular blog www.cheapeats.co.nz the Auckland guide to eating great food without going bankrupt.
The lovely editor, Olly, and I headed out to check out one of Ponsonby's latest additions – Farina.
We loved the options of small plated Italian street food, bigger full meals or Toto's pizza by the metre. The Lasagne (with house made pasta) was wonderful and the antipasti we ordered from the cabinet was also excellent.
We'd have to rate their Arancini balls as some of the best we've tasted, and if you're lucky you'll be served them by the gorgeous silver fox Frenchman of Mondial and Beresford Wine Bar fame.
Farina, 244 Ponsonby Rd, Ponsonby (Walk ins only)
 Article | Alexia Santamaria.