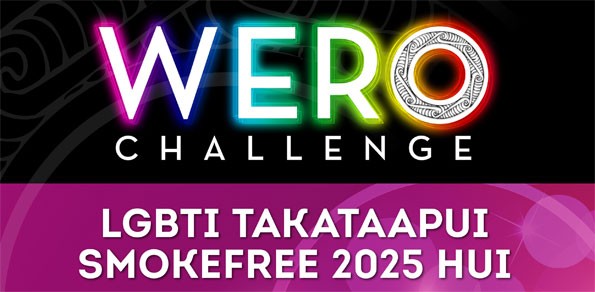 New Smoke Free Initiative
WERO is a fun quit smoking contest that has proven to promote mass quitting within friends, whanau and community.
WERO is now looking at rolling out a strategy that is primarily focussed on engaging the LGBTI community, which anecdotally has a disproportionate number of smokers. This is a first of its kind initiative within the National Smoke Free movement.
The LGBTI Smoke Free Consultation Hui has been postponed, express will update you once information is at hand.
For more information, or to register contact Patrick Salmon – patrick@wer.me or check out the website, www.wero.me
 Article | gayexpress