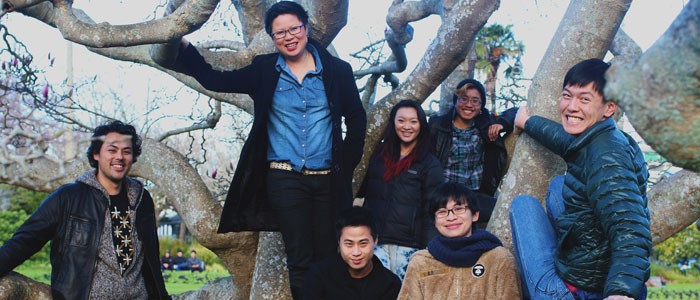 Did you know that over 1 in 5 people living in Auckland are of Asian ethnicity?
Despite this, Asian peoples often lack visibility and representation in LGBTIQ services and community groups. Seeking to fill this gap, EquAsian is a new social-support group for LGBTIQ people of all ages who descend from all parts of the Asian region. In a nutshell, EquAsian's philosophy is 'equal and Asian', as the name of the group suggests.
The group emerged out of the last Pride Festival, when Rainbow Youth hosted a community meeting about the experiences of Asian peoples in the LGBTIQ community. Participants at this meeting voiced the challenges they faced as a 'minority within a minority', and it was clear that LGBTIQ Asians need a greater sense of belonging in the rainbow community. Consequently, EquAsian was established to provide a safe, fun and inclusive space for Asians to socialise and support one another.
The formation of EquAsian is a significant step towards creating a more culturally inclusive LGBTIQ community. The social group meets at 7pm on the third Saturday of every month at Rainbow Youth's office on K Rd. For more information, see EquAsian's Facebook page: www.facebook.com/groups/equasiangroup/
Article | gayexpress