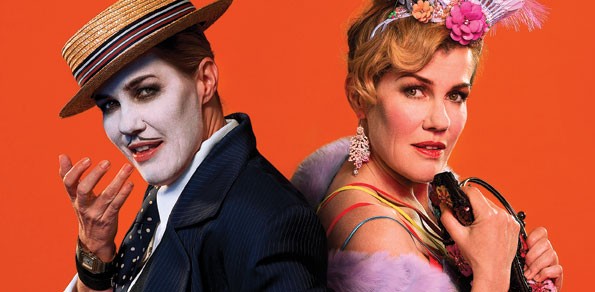 Bertolt Brecht's play gets a reinterpretation in this Auckland Theatre Company Production.
Shen Te, played by Robyn Malcolm, is a "tart with a heart", compassionate and generous, but somewhat gullible.
When three Gods on a fact-finding mission come across her they give her the means to start a business. This is when her troubles begin, as everybody takes advantage of her good nature.
To survive she creates a male alter ego, the ruthless and exploitative Shui Ta, but she struggles to keep her world together switching between these two characters.
In The Good Soul of Szechuan, Brecht has created a dark and dazzling parable which explores the place of love and goodness in a complex world. It's hard to be good when you're broke and harder still if you're living in a broken world.
This ATC production showcases the talents of a truly multicultural cast of actors, singers and musicians headed by the brilliant Robyn Malcolm.
Directed by Colin McColl, with music direction by John Gibson, this special show will be one of the theatrical highlights of 2014.
The Good Soul of Szechuan plays from 24 July to 17 August at Q Theatre.
 Article | gayexpress