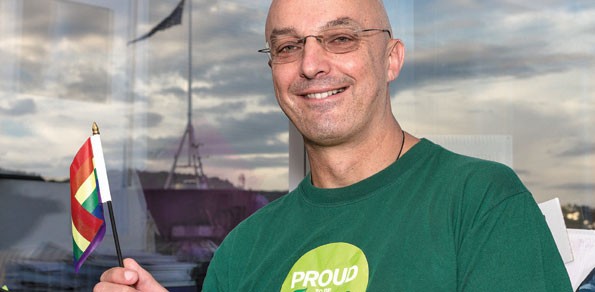 John Key has left many with the impression he will repeal marriage equality if elected into Parliament again, said the Green Party on Friday.
Reports have emerged that at a meeting with Pacific church leaders in Mangere, on Tuesday, many attendees walked away from the meeting with the notion that the Prime Minster would repeal the Marriage (Definition of Marriage) Amendment Act 2013.
"John Key seems to be talking out of both sides of his mouth, yet again," said Green Party rainbow issues spokesperson Kevin Hague.
"Even the National Party Mangere candidate, Misa-Fia Turner publically said, '..that's really against our moral values', which is why she switched to National. So it begs the question, what did John Key say to make her think that it was against his values too?
"John Key needs to come clean. If repealing the marriage equality Act is not his intention, why did he phrase his talk in a way that would invite this interpretation by so many people, including his own candidates?
"In fact John Key was a solid supporter of marriage equality, and along with around half of his Caucus voted to make it law.
"If he has changed his position about the issue of marriage equality, he needs to be up-front about it
"A majority of New Zealanders, including most of the Pasifika community, were in support of this marriage equality Act, and they deserve to know if John Key intends to throw them under a bus in order to appeal to conservative voters and set the stage for a coalition with Colin Craig.
 Article | gayexpress
"Has John Key changed his position or was he just changing his tune because he knew he was speaking to a conservative audience?
"All Green MPs proudly supported marriage equality and we will continue to do so.  We are clear on this," said Mr Hague.