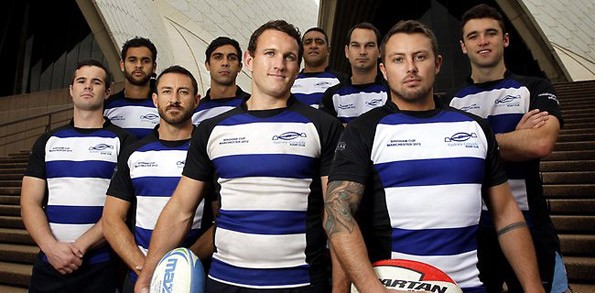 Historic Game: Australian gay rugby team, The Sydney Convicts will be the first to play as part of a professional sporting match when they play in the curtain raiser for the Waratahs vs the Highlanders this Sunday.
Australia's first gay rugby union team (the Sydney Convicts) will make history when they become the first gay rugby team in the world to play as part of a professional match. In fact, it's only the second time in the world that a gay team has been invited to play a curtain raiser ahead of a professional game (the first time was at a French soccer game in 2006).
The Sydney Convicts, which play in a mainstream rugby competition, will play against Macquarie University next Sunday afternoon ahead of the game between the NSW Waratahs (AUS) and the Highlanders (NZ) at Allianz Stadium.
The event is part of wider efforts by both organisers of next month's Bingham Cup as well as Australia's professional sports to help end homophobia in Australia and around the world.
Article | Paul Rose