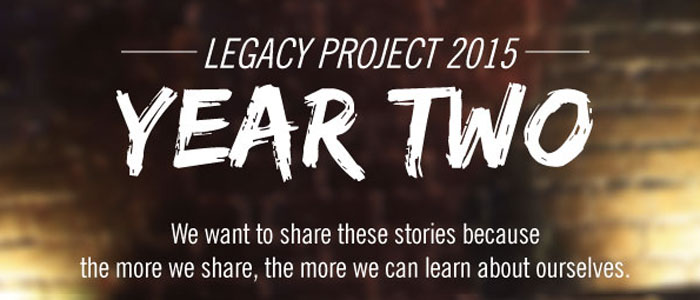 The LEGACY PROJECT is back after a successful first year developing scripts and sharing them with our LGBT community.
We are again calling on emerging or established writers to submit scripts and share their unique Kiwi LGBT stories. We want to help create six short plays and will offer you support to grow your stories in this unique Kiwi theatre project.
Shortlisted scripts will go through a development weekend in November. These projects will be work-shopped before the final six are selected for a week-long performance showcase during Auckland Pride Festival 2015.
We are also looking for skilled directors to assist us with the development needed for this new work before ultimately casting and staging these exciting new stories.
Writer and director submissions are now open until Friday 31st October. For detailed submission criteria and more information about the project, check out our brand new website www.legacyproject.co.nz
Participation in the festival is open to all.  Those who can offer technical or backstage support are also encouraged to get in touch with our team.
MEET – Bruce Brown
Bruce Brown is the Artistic Director for LEGACY PROJECT. A graduate from UNITEC's Performing Arts programme, he has been involved as both a writer and director for Short+Sweet Auckland, and the Ellerslie Theatrical Society for the last 5 years. Inspired by the return of the Auckland Pride Festival, he wanted to take his experience and passion for theatre to create a programme that would nurture the development of LGBT storytellers within theatre.
 'We're proud of all the fantastic work created in our first year and I'm super excited to see what other stories are still out there, just waiting to be developed. All those scripts gathering dust on desks and taking up space saved on hard drives just begging to be performed. We want to help to share these stories, because the more we share, the more we can learn about ourselves and each other."
Article | gayexpress