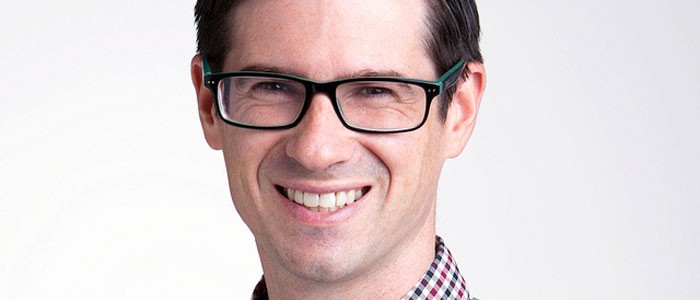 Tony Milne is the Labour Party candidate for Christchurch Central.
What do you think are the three greatest problems New Zealanders are facing at the moment?
Inequality, Climate Change, Canterbury earthquake rebuild
What have you done thus far to help?
My motivation for working for six years at the Problem Gambling Foundation was social justice – the impact of pokies is to redistribute wealth away from our poorest communities. Campaigns that I have led have resulted in thousands fewer pokies across NZ in our lower income communities. I've been an advocate for solutions to climate change and Canterbury rebuild issues.
What do you intend to do as an MP to help?
Focus on these issues as an MP, and work alongside NGOs, community groups and new social movements to create lasting change.
Why should our readers give you their party vote?
A Party Vote for Labour will ensure we get fantastic people like Jacinda Ardern re-elected and Tamati Coffey elected as an MPs. A strong Party Vote for Labour will help to change the Government so that Labour can put people first and ensure there are more affordable homes, that there are more secure jobs with higher wages, and that our kids get the best start. Vote positive and vote Labour for a better New Zealand.
What do you believe are the biggest issues specifically facing the GLBT community?
Labour's focus for the GLBT community is to:
Make our schools safe by eradicating discrimination, violence and bullying.
Tackle youth mental health, especially suicide and self-harm.
Improve the quality and availability of health services.
Modernise child adoption laws to ensure equal treatment of same-sex couples.
Improve the lives of trans* and intersex New Zealanders by implementing the 'To Be Who I am' report.
What have you done thus far to address these?
I was part of the Civil Union campaign team, and led the Christchurch branch of the Campaign for Marriage Equality. I am involved in a number of GLBT groups in Christchurch. I am part of Rainbow Labour – a group that has advocated from within Labour for progressive GLBT policies.
Do you intend to address any of those if are successful at the next election. If so, how?
Yes, as part of Labour's Rainbow caucus, and working cross-party for progress.
What would be your message to the New Zealanders so disillusioned by politics that they are not planning to vote this election?
Your vote does make a difference. I've seen how electing progressive people to parliament has enabled progress to be made on GLBT issues – change that has made a real and tangible difference to people's lives.
Please complete these sentences:
When I leave politics I would like my political career to be remembered for standing up for… the people of Christchurch Central and ensuring the earthquake rebuild puts people first and that we grasp the opportunity to be a better city and lead on issues such as solving climate change and inequality.
Winston Peters is… a politician in NZ and Trinidad and Tabago (check for yourself on Wikipedia)!
To be a great Prime Minister you need to have… a sense of humour, delegation skills, compassion, wisdom, a thick skin and a clear set of values and beliefs.
Kim Dot Com is… an interesting name.
Nice guys finish… alongside nice gals.
New Zealand is… a special and amazing place – peaceful, beautiful, and democratic. I feel lucky to have been born and live here and want to work to make it a better place.
 Article | Oliver Hall