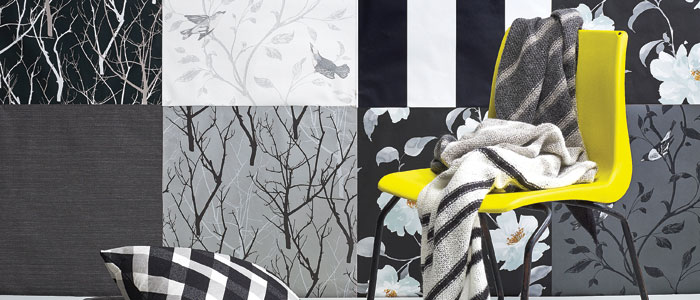 express talks to Resene colour consultant Sarah Gregory about wallpaper's return to vogue. 
From bold florals to vintage-style graphics to opulent textures, the writing, for 2014, is on the wall. Wallpaper, in all its guises, is here to stay. Digital technology has seen an abundance of design options for 2014, making wallpaper one of the most prevalent trends for the coming season.
"Wallpaper is no longer your bog standard printed flowers," says Gregory. "Thanks to digital technology, we now have animal skins, vintage plates and lace stripes, among other designs, as well as gorgeous prints like Audrey Hepburn repeats."
Designs, styles and colours are varied, but if there's one underlying theme, it's nostalgia. Many of the new wallpapers take their inspiration from past eras – the 30s, 50s, 70s and 80s. But there is nothing old-fashioned about the new collections. Modern colours, some with metallic shimmers, offer a fresh spin on old.
"The big floral patterns, when they first came out, were bright florals against a light background," says Sarah. "Now they are more soothing, something you could have on all four walls rather than just the one – and that is something we are seeing a lot of."
Texture, too, is a dominant trend, with many of the new wallpapers mimicking slate, wood panelling and brick. "There are lots of lovely textures," says Sarah, "many with a velvety touch, or a contrast of shiny surfaces with matt areas to give additional dimension to a wall."
View the extensive wallpaper range at www.resene.co.nz.